Erendira Wallenda, the aerialist wife of daredevil Nik Wallenda, successfully hung by her teeth from a helicopter over Niagara Falls on Thursday, pulling off the stunt five years to the day her husband walked a tight rope over the falls.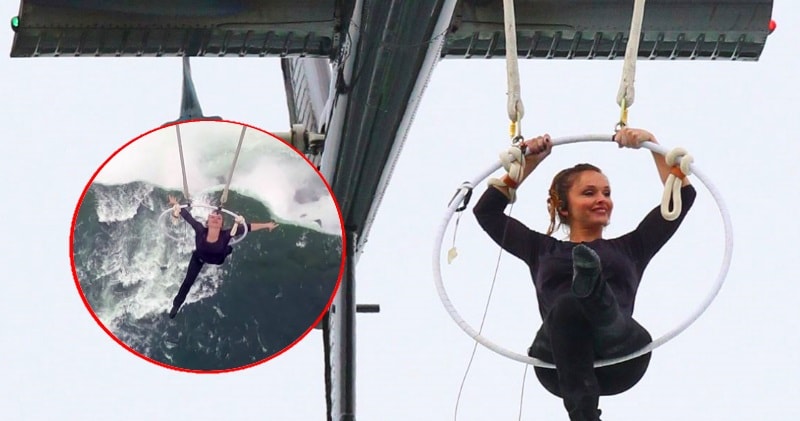 image credit: AP Photo/Bill Wippert
Erendira Wallenda was 300 feet above the waterfalls in a performance to commemorate the fifth anniversary of her husband's famous tightrope walk over the landmark.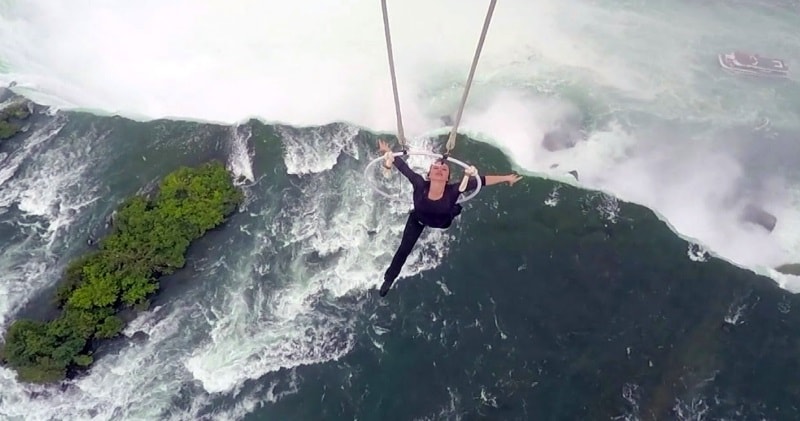 image credit: ABC Action News
The aerialist wore a cable tether around her waist, in accordance with a New York state law that requires a safety support for aerial stunts above 20 feet, but it didn't aid her performance. It was only there to catch her if she fell — which she never did.
Advertisement
The wild ride lasted eight minutes and Inside Edition was there as Erendira prepared for the stunt. She showed the specially designed mouth piece she used to hang on by her teeth. "My dentist made this for us," she said.

Her most recent stunt adds to the lore and legend of the renowned Wallenda family, famous for astonishing audiences around the world with their jaw-dropping stunts executed from dizzying heights.