In this video, we will look at a supersonic jet that doesn't go very fast… but perhaps that's the key factor that will make this impossible project successful. This is the Aerion supersonic business jet! The first version of the Aerion supersonic business jet was introduced in 2011 for a $1.4 billion development cost, anticipating a 250–300 aircraft civil market over 10 years.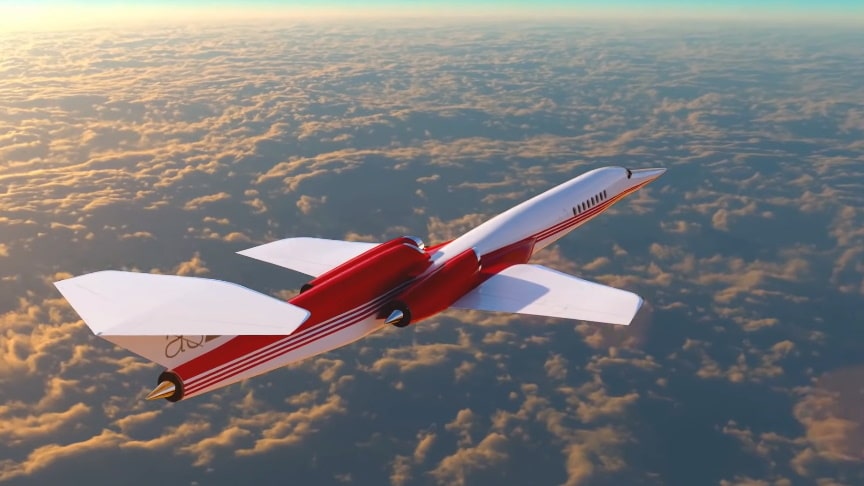 source/image(PrtSc): Found And Explained
It had two engines that would push 8–12 passengers up to Mach 1.6 and up to 4,000 nmi (7,400 km) – perfect for trans-Atlantic journeys. The concept was a big winner, with Aerion securing 50 deposits or letters-of-intent with a price tag of around $250,000 deposit in 2014, with each aircraft costing $80 million.
Aerion increased the aircraft's takeoff weight and the length to accommodate to meet customer expectations and increase the number of jets engines from two to three to meet new noise guidelines.Capable of a maximum speed of Mach 1.6, the AS2 has been designed to travel at two optimal cruising speeds where range and efficiency are at their best: Mach 0.95, where supersonic flight is prohibited, and at Mach 1.4 where the SNLF wing characteristics will be at their most efficient.
Advertisement
This new aircraft is called the AS2 and would carry up to 12 passengers to a range of 4,200 nmi (4,800 mi, 7,800 km) at Mach 1.4, 5,400 NM / 10,000 km at Mach 0.95, flying at 57,000 feet. This will mean that the aircraft will be perfect for trips across the Atlantic, as well as throughout South East Asia, one of the primary markets for the type./Found And Explained