It is as clean as a butterfly and hums like a bee: with a 600-kilogram weight and maximum speed of 160 km/h, E-Fan is the first aircraft with fans to have fully electric propulsion. The plane has zero carbon dioxide emissions in flight and is significantly quieter than a conventionally powered aircraft. It performed its first public flight in April 2014 at Bordeaux-Merignac airport.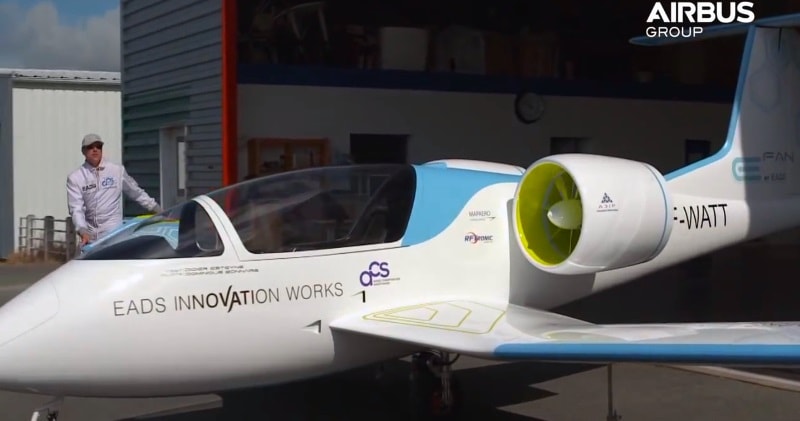 source/image: Airbus
The #electric #E-Fan training aircraft is a highly innovative technology experimental demonstrator based on an all-composite construction.Airbus Group and its partners are aiming to perform research and development to construct a series version of the E-Fan and propose an industrial plan for a production facility close to Bordeaux Airport.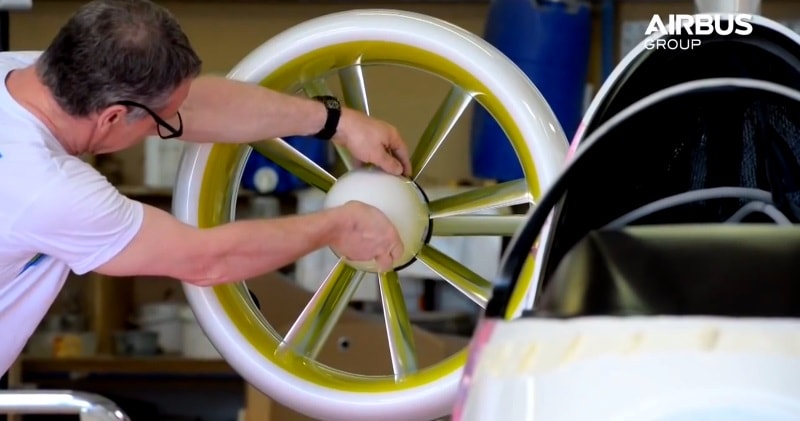 source/image: Airbus
The aircraft is powered by two electric motors with a collective power of 60kW.Two ducted fans enhance the static thrust, reduce the perceived noise and improve the safety on the ground.
Advertisement
The electric motors of the aircraft are powered by 250V lithium-ion polymer batteries.The aircraft includes 120 cells lithium polymer battery system with a rated capacity of 4V per cell in addition to a backup battery for emergency landing purposes.
The Airbus E-Fan all electric plane will go into production at a new factory in Pau.There will be a two seater version – the E-Fan 2.0 – with first deliveries in 2018. This will be followed by the E-Fan 4.0 – a four seater aircraft – which will also have a combustion engine for increased range.