The Vahana project started in 2016 with the mission to advance self-piloted, electric vertical takeoff and landing flight. Over the years, the team included data scientists, engineers and flight operations professionals focused on designing, developing and testing safe, short-range, self-piloted transportation.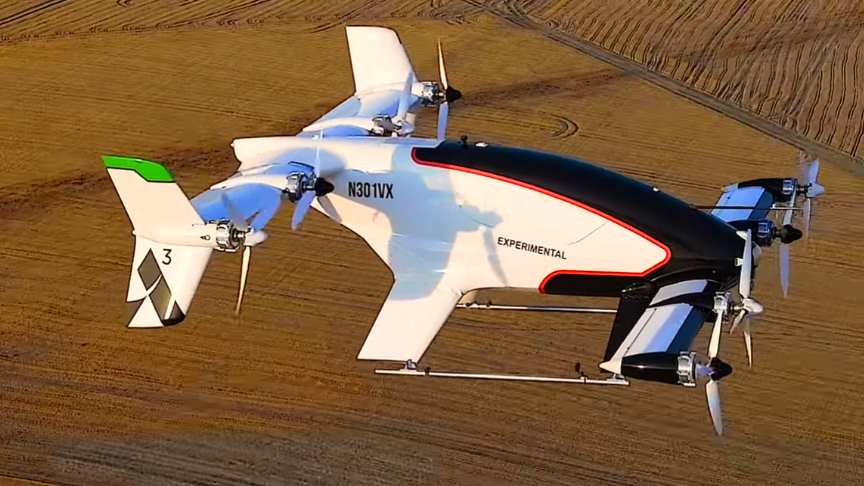 Project Vahana developed and flight-tested an all-electric, self-piloted vertical take-off and landing (eVTOL) passenger aircraft.Airbus' work on this demonstrator confirmed the belief that fully autonomous vehicles will allow cities to achieve the scale required of Urban Air Mobility.
The aircraft is 6.2 m wide, 5.7 m long, 2.8 m tall and has a takeoff weight of 745 kg, it i powered by 8 x 45w electric motors which produce motor output 60hp. It has a flying range of 50km with a max speed of 220kmh.
Advertisement
The eight electric motors and tandem tilt-wing configuration enabled Vahana to achieve both vertical take-off and landing, as well as cross-city flight range on battery power alone. In total, Vahana has flown over 138 full-scale test flights.