AirDrive is a STUDY of an inflatable amphibious vehicle made of double-wall fabric. This is the project of the Slovenians from Hovercraft, they presented AirDrive on METS in Amsterdam, which is an inflatable and foldable amphibious vehicle made of DWF.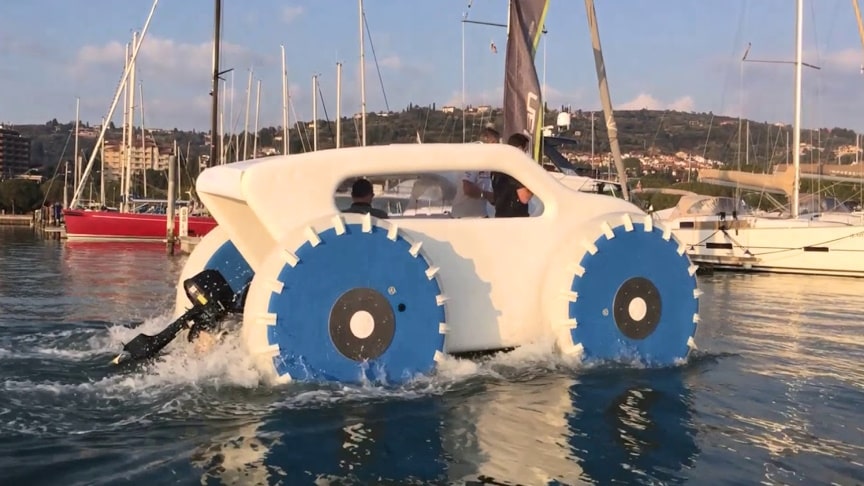 source/image(PrtSc): Hovercraft d.o.o.
Our goal is to develop a working product for all terrains such as sea, mud, ice, snow, rocks, sand, shallow waters and roads. Wheels have in-wheel electric motor driven by wire. It will be operated remotely, driven like a drone.
Foldable, lightweight, perfect for nautica, special forces, rescue, fun and more.Capable of navigating the four large wheels have an integrated electric motor controlled remotely with a remote control.
Advertisement
And powered by a system of solar panels. but also of "walking" on all kinds of terrain, from sand to asphalt, mud to snow. The amphibian can overcome obstacles up to 60 centimeters high, the price and other specifications still remains unknown.