Bye Aerospace unveils 8-seat eFlyer 800, in response to growing demands for regional all-electric airplanes with significantly reduced operating costs.Performance estimates for the eFlyer 800 include up to 320 knot cruise speed, 35,000 feet ceiling and 500 nm range with 45-minute IFR reserves at normal cruise speed of 280 knots.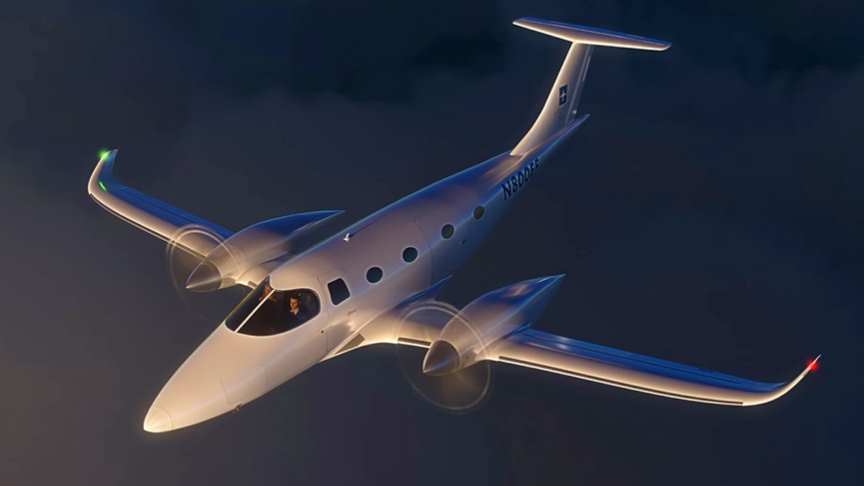 source/image(PrtSc): Bye Aerospace
Safety features include two wing-mounted electric motors, each with dual redundant motor windings, quad-redundant battery packs and a full airplane parachute. The eFlyer 800 will have only one-fifth the operating costs of traditional twin turboprops and is geared for the air-taxi, air-cargo, regional and charter aircraft markets.
Bye Aerospace and Safran are currently assessing the most efficient electric powertrain for the eFlyer 800 (dual ENGINeUS™ electric motors and GENeUSGRID™ electric distribution and network protection system).
Advertisement
"Safran product lines with the ENGINeUS™ motors, rated from 50kW to 500kW/1MW and GENeUSGRID™ systems, perfectly fit with the Bye Aerospace portfolio of e-aircraft," said Hervé Blanc, Executive Vice President and General Manager Power with Safran Electrical & Power."/via/read more: byeaerospace