The SubSonex is an experimental, single-place, amateur-built jet from Sonex Aircraft's "Hornet's Nest" development division. The aircraft is often referred to in the industry as a "microjet".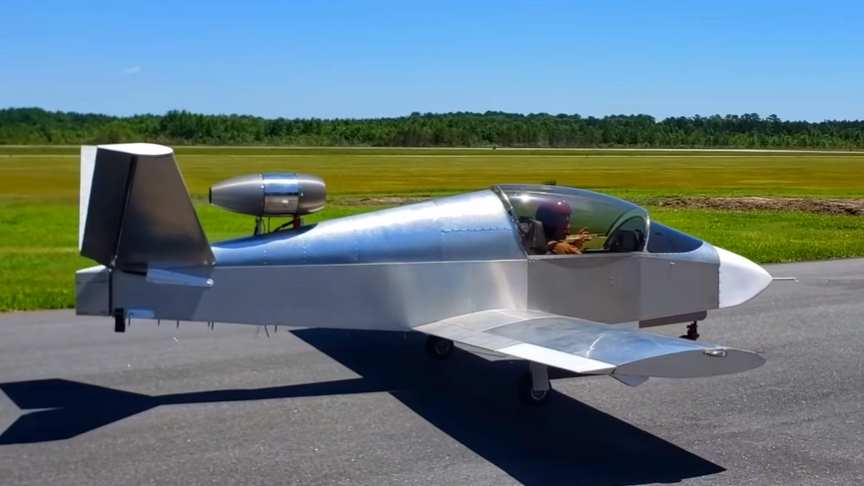 This week, the experimental mini jet looks its very first maiden flight and it was a success.This is the normal process when you build an experimental aircraft. You have to test flight the machine and make sure all things are working well as they should. Watch the video from MojoGrip for more info:
The SubSonex aircraft is powered by a Czech-built PBS TJ-100 turbojet engine mounted above the aft fuselage, with the exhaust exiting between the Y-tail.
Advertisement
The SubSonex achieved first engine test runs in December 2009. The engine produces 1100 N of thrust. Originally developed with only a central mono pod wheel, tail wheel and small wing tip outriggers, the prototype exhibited directional controllability problems during taxi-tests./wikipedia