The 'primer v2' robot by Masahiko Yamaguchi rides a bicycle using the same techniques that a human does.Developed by japanese roboticist masahiko yamaguchi ('dr. guero'), 'primer v2' is a robotic bicyclist who may be the world's first to ride its miniature fixed gear bike in exactly the same manner as a human.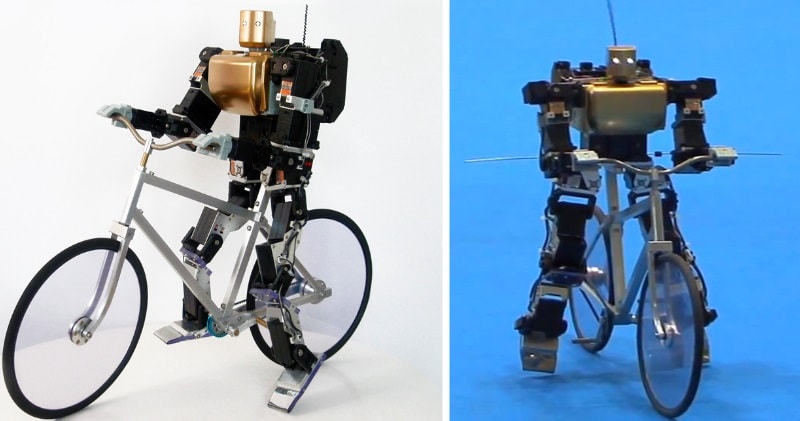 source: designboom/image: ikinamo 
Cycling on the pedals, maintaining its own balance via steering, and braking by dragging his feet along the ground. in these attributes, 'primer v2' advances beyond the 'murata boy' robot.who could ride a bicycle but was affixed to the pedals and handlebars.
It turns out that getting a robot to ride a bicycle doesn't need to involve much more than a hobby level humanoid employing a relatively simple gyroscope that sends steering commands to keep things generally upright.
Advertisement
This KHR3HV bipedal robot (which can be yours for about $2200) has a nifty custom bike that it got from I know not where, and can zip around under remote control at up to 10 kph, even making its own starts and stops.