As the days are getting longer and summer's nearly here, it's time to get out in the garden,It's time to make the most of the better weather – fingers crossed – by getting outside as much as you can.It's BBQ-ing season. At last!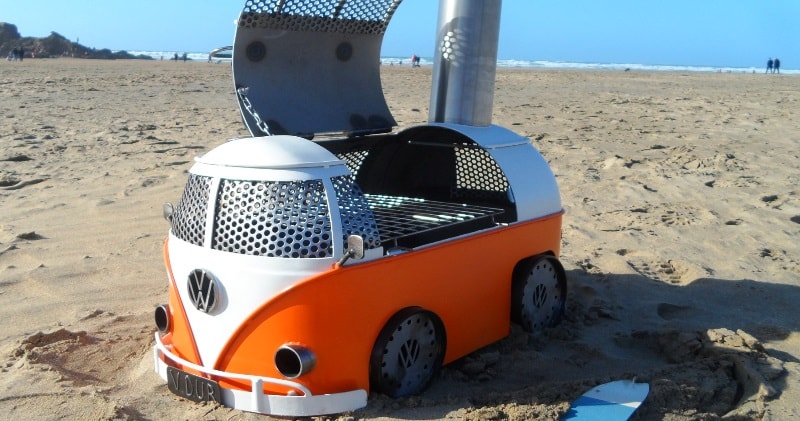 image credit: metalartandfabrications
Something that can help extend your time outdoors is a log burner and what better than a VW Campervan log burner? It's not everyday you see custom-welded BBQ grills and log burners shaped like Volkswagen campervans, cars, or cartoon characters.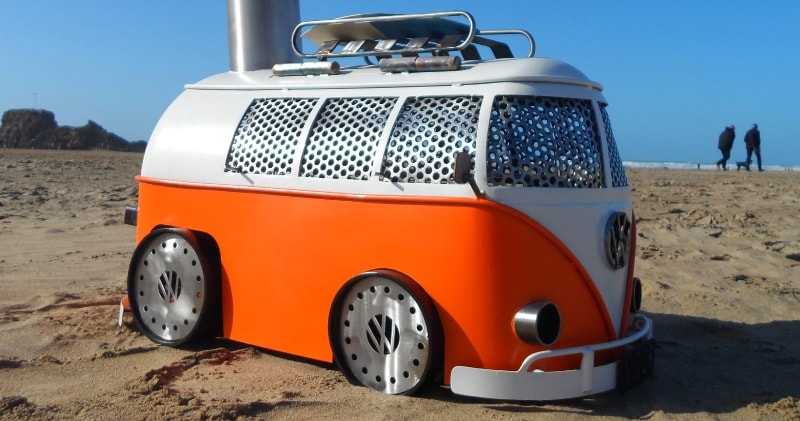 image credit: metalartandfabrications
This log burner and grill comes with all the details: roof racks, front and rear bumpers, and of course, the classic VW emblem and signature headlights.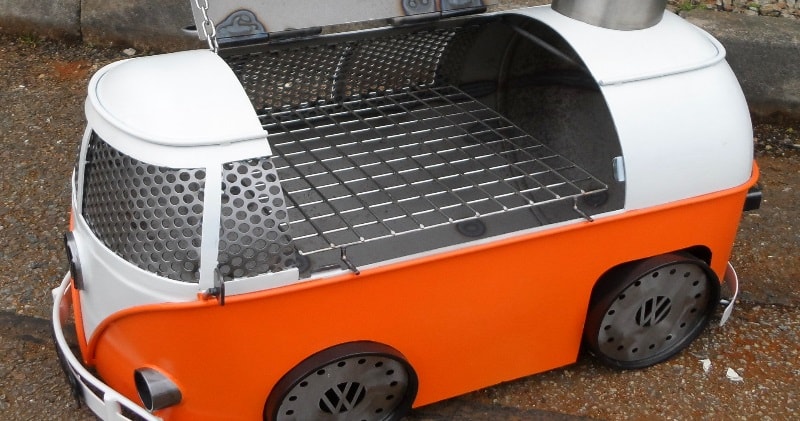 image credit: metalartandfabrications
Metal Art & Fabrications ,a company, based in the UK, makes a fun variety of metal art inspired by VW campervans, cars, and popular cartoon characters.
Advertisement
An all in one VW Campervan BBQ set containing the essentials needed for the perfect BBQ…. just add food, people and let the good times roll!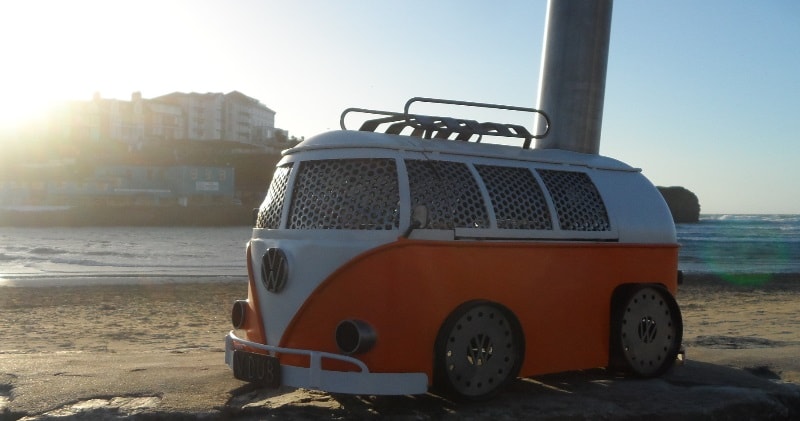 image credit: metalartandfabrications
Perfect for camping, taking a BBQ to the beach, festivals etc, this VW BBQ set includes a thermal carry bag to keep the food cool, one disposable BBQ, grill plates and a clever trick up its sleeve..The aluminium frame detaches from the VW hamper bag and doubles up as the BBQ stand. How Cool is that!