An 8-year-old boy was honored Thursday for saving his father's life after a car they were working on fell and crushed the man's body.J.T. Parker, his 17-year-old brother, Mason, and their father, Stephen Parker, were in the backyard of their Sugar City home when the accident happened.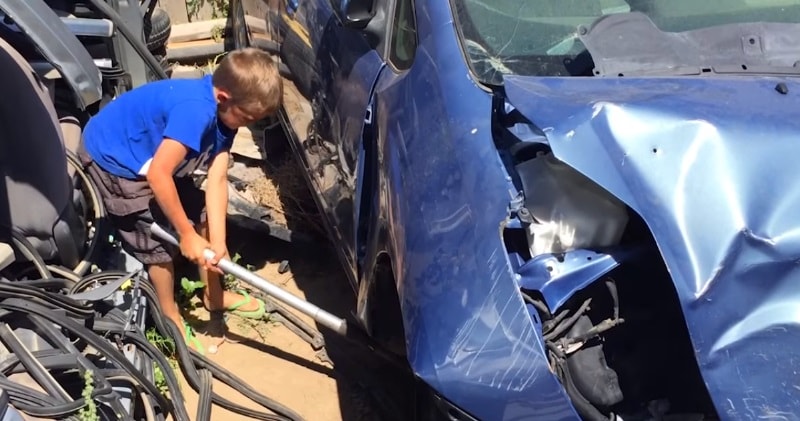 image/text credit:  East Idaho News
"We were pulling the engine out of the car and after we got it jacked up, I climbed under there to take the axles off," Stephen Parker recalls. "The one axle came off pretty easily but the other side wasn't coming off."Stephen went to adjust the axle and move the jack but suddenly, the Toyota Prius fell on him.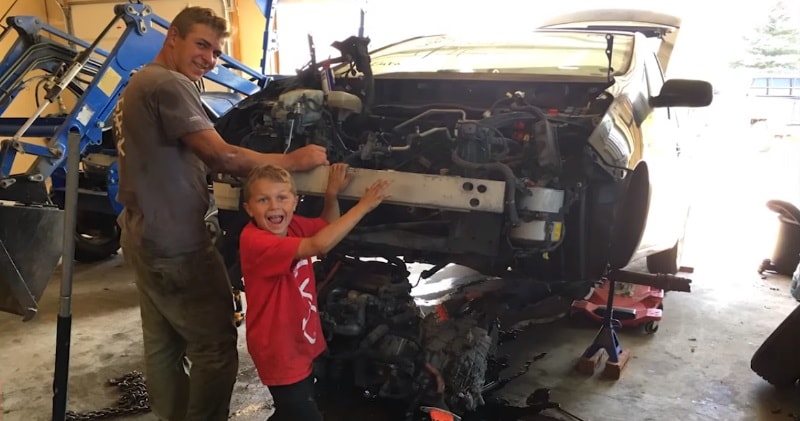 image/text credit:  East Idaho News
Mason had gone inside the house minutes earlier after cutting his hand and the only person around was J.T."I yelled to J.T. on the other side of the car, 'Jack it up quick! Jack it up quick!'" Stephen tells EastIdahoNews.com."I couldn't move at all. I was totally trapped and then I passed out. It was all in his hands and I thought this is it.
Advertisement
There's no way he can jack up this car because it took my 17-year-old son and I both to jack it up the first time."J.T., who weighs about 50 pounds, adjusted the jack and immediately started jumping up and down on the handle."It was scary and I didn't think that I could jack the car up but I just kept on trying," J.T. remembers.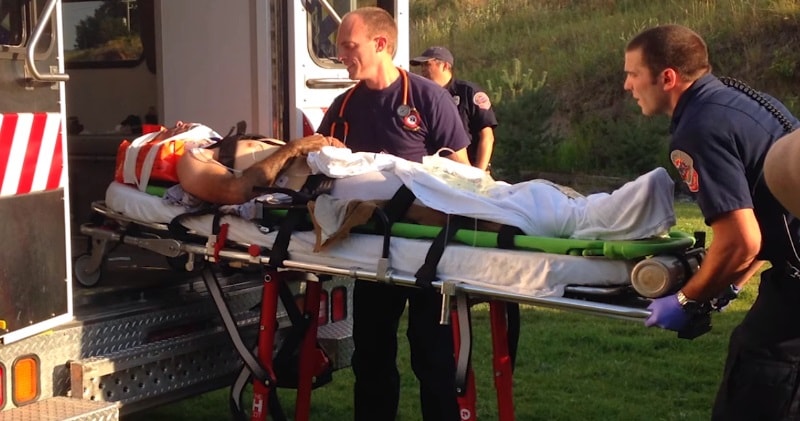 image/text credit:  East Idaho News
For 15 minutes, he continually jumped on the jack handle as the car slowly raised off of his father.Stephen says he can't remember any of it."All I remember is I felt peace," Stephen says. "I remember seeing white – like a nice happy day. The clouds were going by and everything was happy and peaceful."
After the car was off his dad, J.T. ran to get Mason, who called 911.A medical helicopter landed in the Parker's yard and Stephen was flown to Eastern Idaho Regional Medical Center in critical condition.
"They did a bunch of scans on me, MRIs and EKGs, and all they found was 13 broken ribs," Stephen says. "That's all they found. Nothing internal was damaged. It was just a miracle."Two days later, Stephen went home.
A week later, J.T.'s parents recorded a video as they asked their son to jack up the heavy car again.He couldn't do it.When asked why he thinks he could do it the day his father was trapped and where his strength came from, J.T. simply responds, "Angels."