City and community authorities are trapped in a dilemma. The population is producing ever more waste. However, people are expecting a higher standard of a clean and esthetic layout of their environment.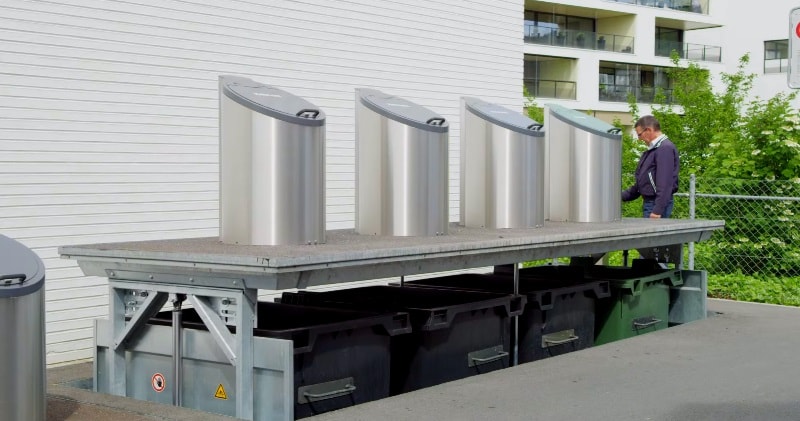 source/image: VilligerAG
Usually most of the waste accumulates in the center of a community, often even in the midst of historical buildings or modern shaped housing schemes.
A clean city is easier to present to tourists. Villiger underground systems and our further developments contribute to a rational and esthetic layout of our living space.The Villiger Lift-o-Mat constructions are the perfect solution for narrow spaces.
Advertisement
The ideal solution for the most confinedspaces. Existing 4-wheel containers areplaced elegantly in the underground usinga hydraulically-driven lift.
Your advantages:
Clean community appearance
Collection volume: max. 5 pieces which hold 1'100 liters a piece
Maintenance and costumer friendly
Low smell emission
Suitable to collect residual and bio waste, paper/carton, plastic bottles and textiles