Tornax was a motorcycle manufacturer in Wuppertal, Germany. Tornax built its first motorcycle in 1926. This was the model I-26, which has a 600 cc single-cylinder side-valve engine imported from JAP in London, England producing 15 bhp.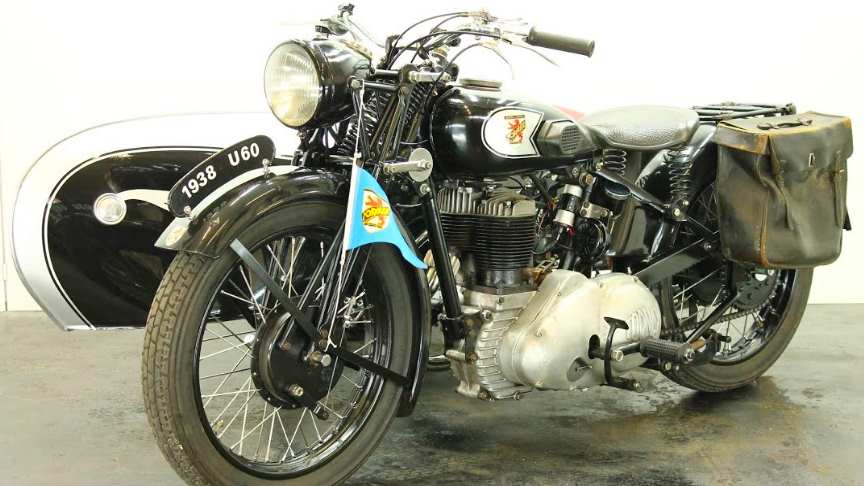 source/image: classic-motorcycle.com
For the remainder of the 1920s all Tornax models featured side-valve and overhead valve (OHV) JAP engines of 500, 550 and 600 cc, apart from the V-28 in 1928 whose 600 cc side-valve engine was supplied by the German engine manufacturer Columbus in Bad Homburg.
In 1930 Tornax produced its first twin-cylinder model, the III-30, which had a side-valve 1000 cc V-twin JAP engine producing 26 bhp (19 kW). In 1931 it added a sports version, the III-31 SS, with a 1000 cc OHV JAP engine.
Advertisement
Tornax claimed that this machine would produce 72 bhp (54 kW), and guaranteed a top speed of 190 km/h (118 MPH). This bike has been restored with many of love years ago. This beauty was part at some vintage events and won many 1 st prices. All is recorded in the history. 6 pieces of model Tornax U60 are known in Germany. It comes with a lot pictures before/during and after the restoration and runs fine.
Manufacturer: Tornax
Model: U60
Year: 1938
Displacement: 600 ccm
Cylinder: 1
Engine type: 4-stroke / sv
Bore / Stroke: 80 x 117.50 mm
Power: 18hp @ 4750 RPM