To change housing, Sankarshan Murthy wants us to stop thinking about square feet and instead think cubically. The smart technology behind his startup Bumblebee Spaces can transform a living room into a bedroom within seconds by dropping things in and out of the ceiling.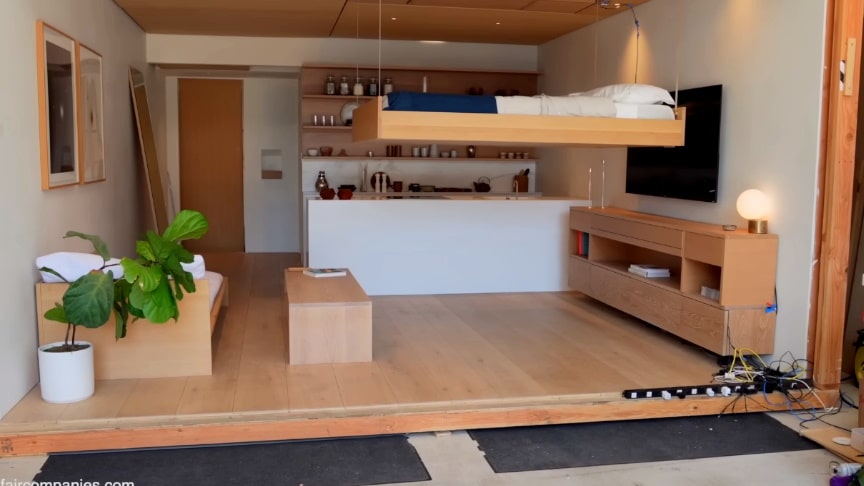 source/image: Kirsten Dirksen
Murthy says his team unlocks all the empty space in our homes, but because their modular system relies on AI and sensors, the system can help you organize (for example, you can ask it to find where you stored your umbrella) and over time, it learns your preferences and routines and can cater to your needs.
Currently, you can buy a bed, desk, and storage that will drop from the ceiling with the push of a button or a voice command, but Sankarshan thinks there are few limits to what can be stored cubically.
Advertisement
We visit Bumblebee's San Francisco headquarters, where they test and refine products. At a Bumblebee'd studio in the city's Dogpatch neighborhood, Murthy shows us how a bedroom becomes a living room in seconds. We make a final stop at the Bumblebee room of the Murthy household in Silicon Valley where Murthy's daughters showed us how to raise and lower beds, storage, and desks (sit or stand)./Kirsten Dirksen