This is a super remote and very dramatic off-grid cabin that hovers 60 feet above the ground thanks to a clever design that uses cross-laminated timber (CLT) and a steel mast in a unique way!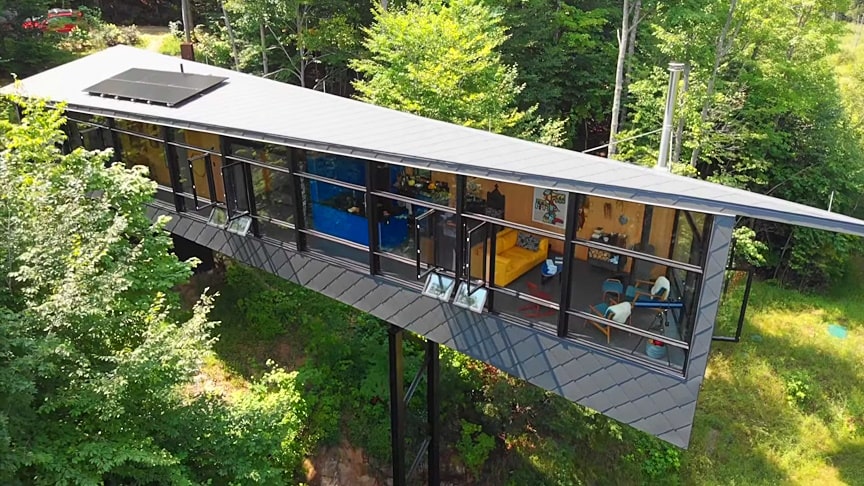 source.image: Exploring Alternatives
The cabin is 100 feet long with the last 25 feet being cantilevered, and the south-facing side is entirely composed of windows to optimize solar gain in the winter.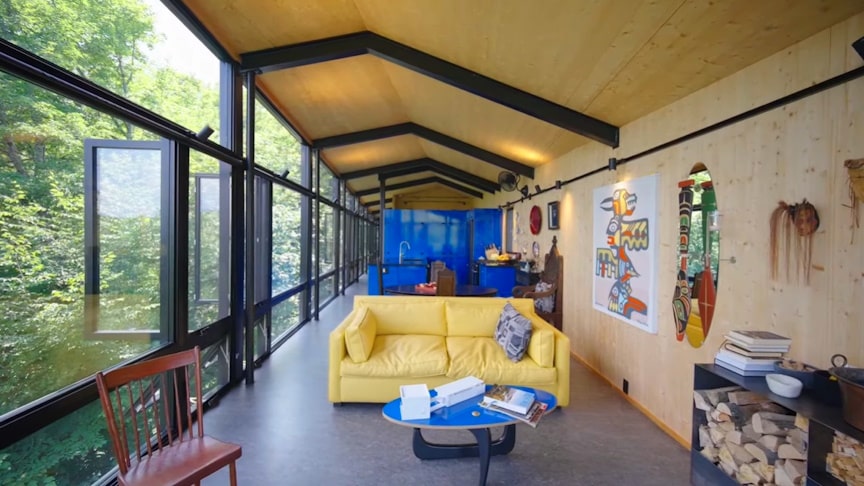 source.image: Exploring Alternatives
The m.o.r.e. CLT cabin was designed by Paul Kariouk of Kariouk Architects, and it's also his home away from home that he shares with his partner Antonio.
Advertisement
They spend as much time as they can here, even when it means snowshoeing or cross-country skiing in on the unplowed 5km-long driveway carrying everything on their backs!
It is completely off the grid, and it has a well for fresh water, solar panels for electricity, wood for heat, and propane for cooking.