Real steel armored SUV.Independent mega SUV that can drive on any surface, no matter oxygen condition, terrain or dangerous environment.Design – Milen Ivanov,3D modeling – Milen Ivanov,Rendering – Milen Ivanov.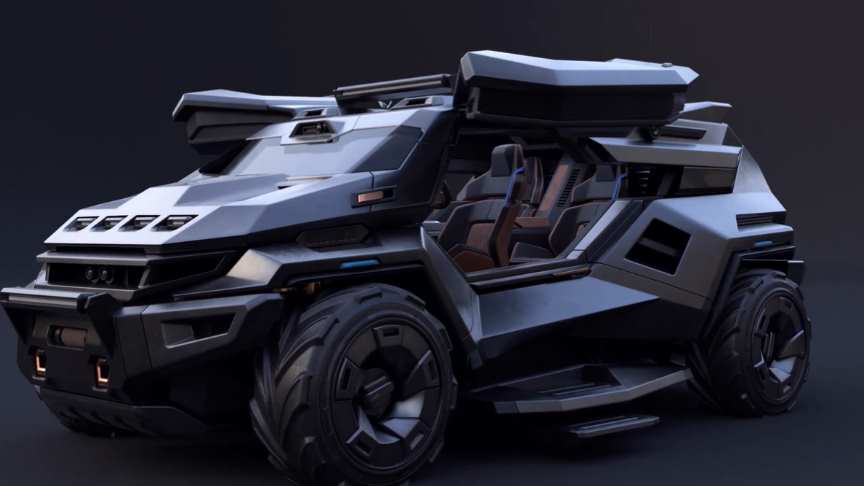 source/image: Milen Ivanov
This armored truck SUV concept is like a combination of a Rezvani Tank and a Lamborghini Urus.Upon configuration, this massive vehicle could be implemented by the military on combat battlefields.
This is a combination of sleek design and brute force capabilities, for the utmost in the transported protection of valuable assets.More specification info soon.
Advertisement
It has tremendous power, as it is envisioned to have a hybrid power suppl, it has other prominent features like thermal night vision as well as a roof-mounted oxygen regeneration and filtering system, perfect for use in biochemical warfare or potentially even to protect astronauts on the moon or even another planet.