Advertisement
Elroy is Astro's two passenger eVTOL, short haul aerial vehicle with the ability to travel up to 70km/hr for 25 minutes completely emission free. Ideal for urban commutes, turning 2 hour trips into 20 minutes.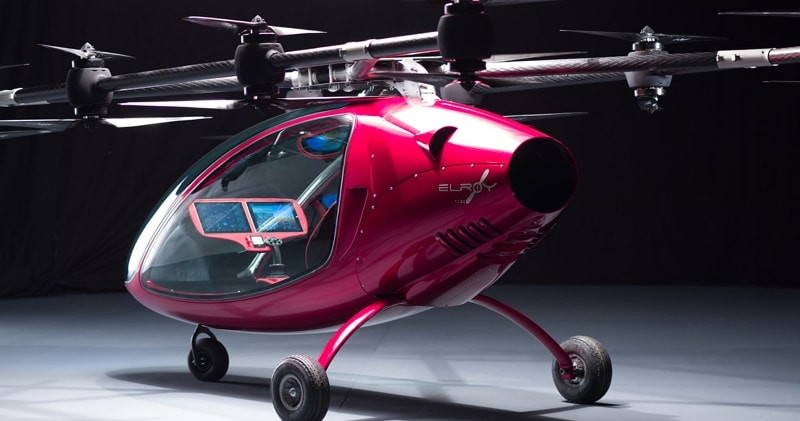 Ideal for operating in densely populated urban environments, ELROY is the environmentally friendly solution to long commutes. Its high-performance electric motor was designed to run quietly, fluidly, and completely emission-free./ flyastro
The vehicle's full carbon body and sleek design provide optimal comfort and protection while maximizing structural efficiency. Equipped with 16 individual rotors, ASTRO aerial vehicles are first in their class for Safety, Reliability, and Redundancy.
Advertisement
The Elroy has a top speed up to 70km/hr and a maximum flight time of 20 to 25 minutes. Guided by a LTE (4G) network, the automatic control can be manually overridden through its "Touch Flight Control system", or its fly-by-wire joystick./ flyastro