This system from Astrooptics is designed to temporarily control traffic flow. Unlike any other portable speed bump on the market, it can be deployed and retrieved in seconds. Its unique patented design allows it to easily conform to virtually any road surface.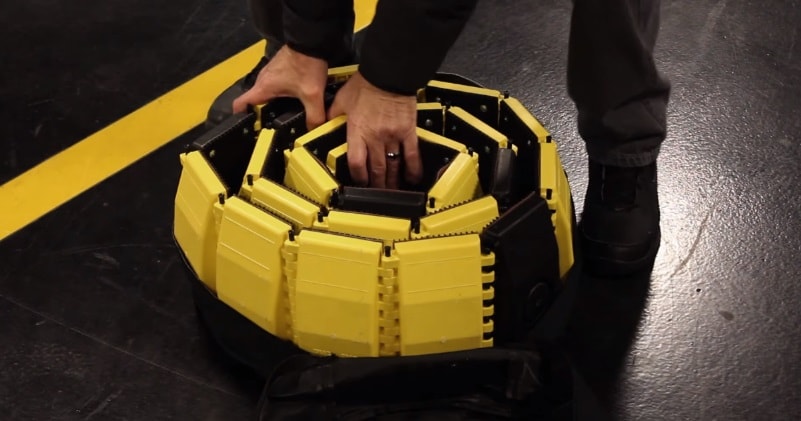 Use these portable speed bumps to help protect children at pedestrian crossings by controlling vehicle speeds, increasing school zone safety. Portable speed bump also available with Delineators and Reflectors for blocking off areas. Available lengths are 120 and 240 inches. Width is 8 inches. Height is 1-3/4 inches.
Other applications that work well for this system are emergency response such as police or fire, utility workers, airport traffic and parking lot safety.
Advertisement
Features heavy-duty bag unit for convenient means of transport and storage. Also available as a permanent speed bump, offering the same durability and reliability as portable speed bump units. They can be deployed and retrieved in seconds by a single individual.