It's called the Audi RS1000, and it's an awesome design project from Audi Power. Just to clarify though, this isn't an official Audi concept – Audi have already had a go at motorcycle design, and they even built a prototype back in the seventies. The bike was fitted with an 500hp L-twin turbo engine mated to a shifting double clutch gearbox that can reach a top speed od 500km/h.It is very light and nimble, having been crafted from exquisite materials like carbon fiber and all sorts of alloys.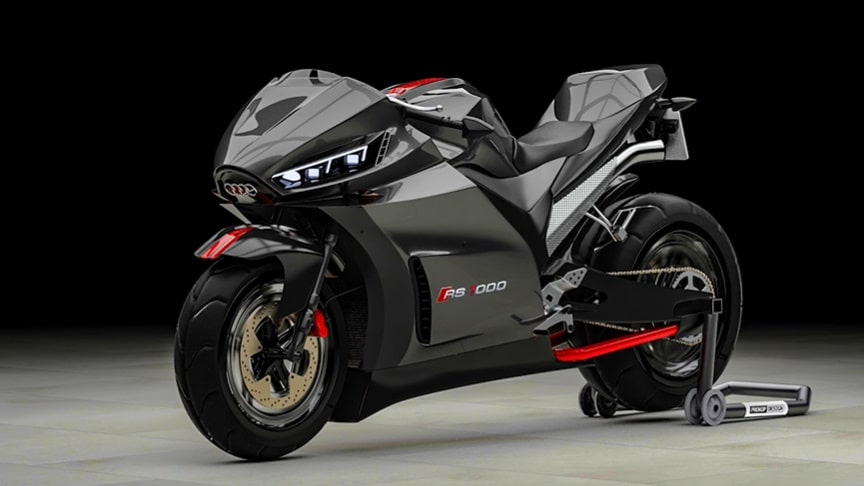 For starters, we loved the sporty lines of the bike, with the centralized mass design and an empty and light rear end which screams sporty character.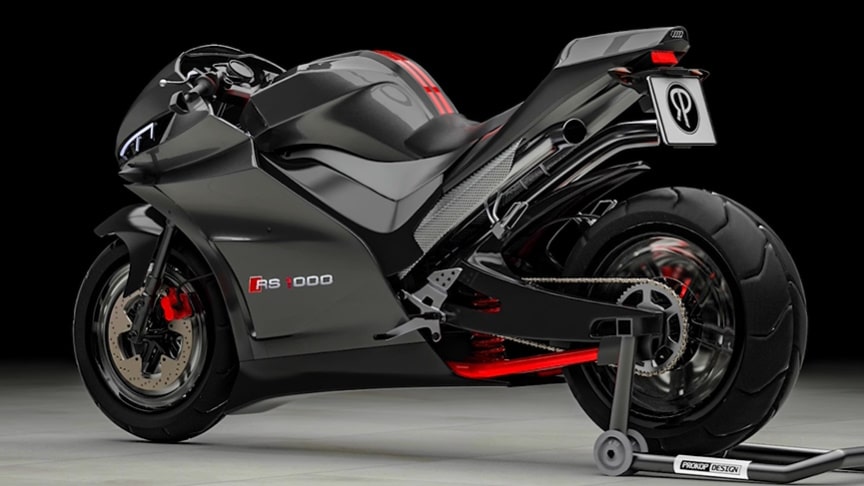 The whole attire of the concept is utterly futuristic and aggressive, at the same time. The riding position on the RS1000 is quite radical, but the seat height is the same as a Yamaha R6.What we want to do is to demonstrate that this concept could be adopted into the real world.
Advertisement
The compact full-LCD instrument panel includes a digital bar-type tachometer display with gear position indicator, digital speedometer, odometer, dual trip meters, fuel gauge, fuel reserve trip meter, clock, instant and average fuel consumption and a range of warning and indicator lights.
Suspension tuning and overall chassis dimensions are all set to work with the qualities of the compact twin-cylinder or four-cylinder engine to achieve a sporty, light and neutral handling character.