The Audi PB18 e-tron shows its kinship with another spectacular concept car from the brand – the Audi Aicon from 2017. The Audi PB18 e-tron concept study is a dynamic vision of what the future of super sportscars could look like – with performance to match.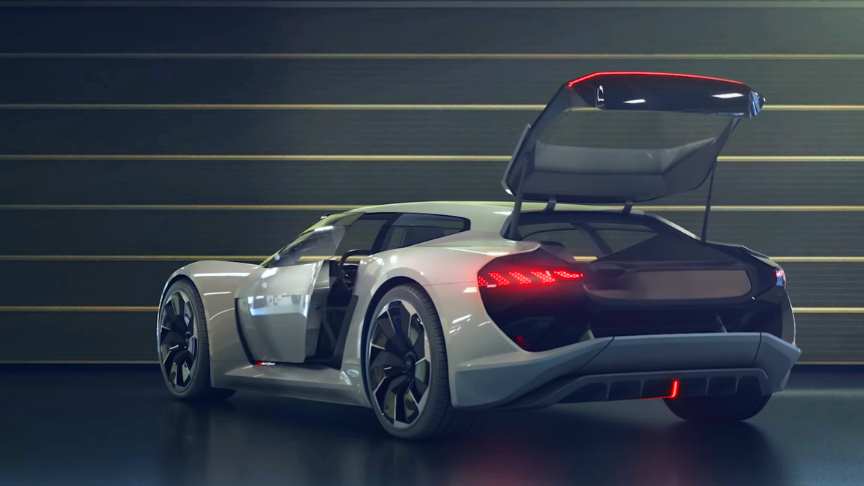 source/image(PrtSc): Audi Australia
The PB18 e-tron is powered by 3 electric motors, 1 on the front axle and 2 on the rear axle, sending power to all 4 wheels. It produces a combined 661 bhp and 612 lb⋅ft of torque, with the capability to "overboost" to 753 bhp for short periods.
It uses a low-mid mounted 95kWh solid-state battery with an 800-volt charging capacity that Audi claims has a range of 361 mi (581 km) and can charge to full capacity in 15 minutes. It supports conventional charging as well as Audi Wireless Charging (AWC) using a charging pad which can attach to the floor of a garage.
Advertisement
Audi also claims a 0-62 mph (100 km/h) acceleration time of around 2 seconds. It also features an unconventional interior that allows the driver convert between a single-seater, central driving position and a conventional two-seater configuration with the driver on the left and a single fold down passenger seat on the right.via/wikipedia