CleanStep Is a revolutionary system for protecting public and private spaces.Quick and easy floor protection against germs, egronomic design and durability of the device advantages CleanStep machine.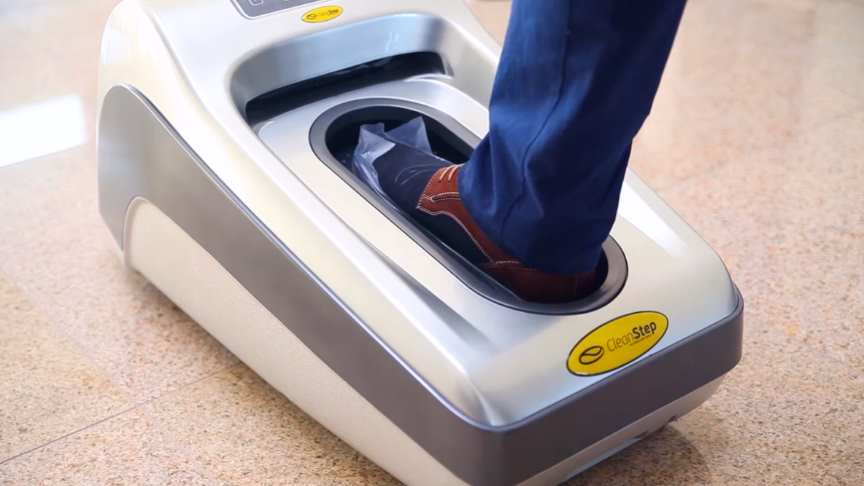 This Automatic Shoe Cover Machine uses the principle that Thermo Shrinkable Film will shrink at proper temperature. complete different technology from other shoe cover machine.
It can automatically outputs and cuts the PVC film and provide hot air .It only takes three seconds to make PVC film into shoe cover and wraps people's shoes.These shoe covers can be used in hospitals, spas, and anywhere else that needs to be kept clean.
Advertisement
The device is fast and effective – the film adheres tightly to the footwear, so we can be sure that it will thoroughly isolate the sole from the ground, preventing the germs from being transferred to the room and outside. The material used is high-quality PVC that provides lasting protection against dirt and bacteria.
Thanks to the use of automatic foiling technology, the whole process is carried out without using your hands, there is also no need to bend over. Ease of use, built-in LCD display and high comfort of use make CleanStep friendly for the elderly, the sick and pregnant women.