The SnowBot Pro is the first commercial-class, self-driving robot designed to clear snow from paths and sidewalks. Developed by Colorado-based startup Left Hand Robotics, the SnowBot is connected to the Cloud, and follows a pre-programmed path to clear snow — no driver necessary.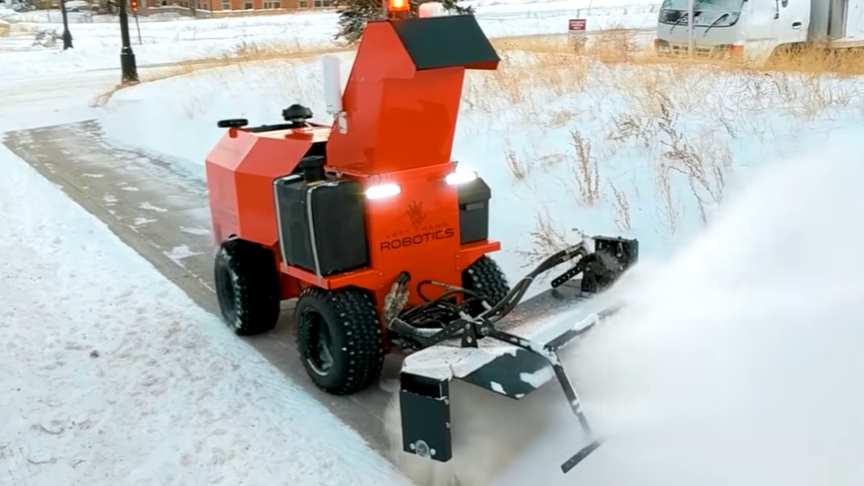 source/image: Left Hand Robotics
The 56-inch broom removes snow from sidewalks, walkways, and bike paths.The heavy-duty, poly bristles tackle debris without damaging paths.
A hydraulic cylinder allows the robot to angle the broom left or right depending on the path and obstacles. Deploy a snowbot today and clear miles of snow with greater efficiency.
Advertisement
The bot is fitted with two LiDAR sensors and six cameras. The robot has to navigate precisely, avoiding potentially damaging landscaping, walls, curbs and other obstacles along sidewalks and walkways. The power for the bot comes from a gasoline engine of 37-hp Vanguard Model 61E.