The Autozam AZ-1, known by the framecode PG6SA, is a mid-engined kei-class sports car, designed and manufactured by Mazda under its Autozam brand. Suzuki provided the engine as well as the inspiration for the design.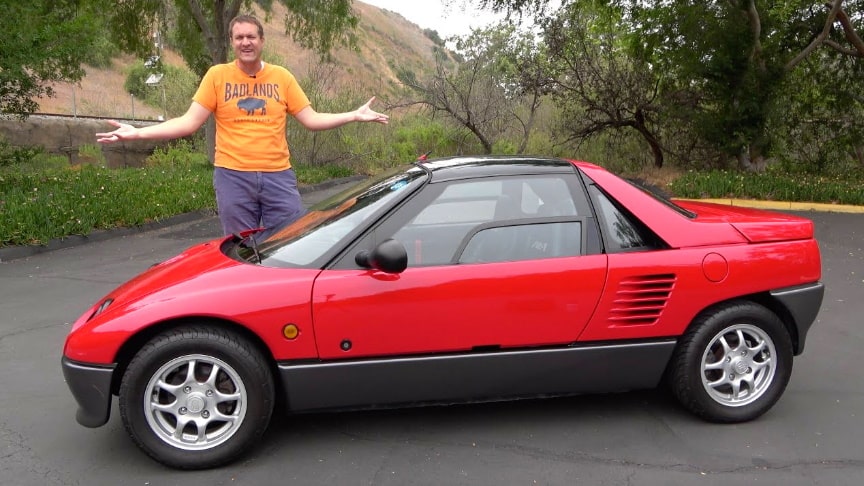 source/image(PrtSc): Doug DeMuro
Autozam AZ-1 review! The Autozam AZ-1 is a crazy vehicle — a tiny, mid-engine sports car with gullwing doors. It's ridiculous and very small, but also surprisingly fun — and today, I'm reviewing it!
I'll show you all the quirks and features of the AZ-1, and I'm also going to drive the AZ-1 and show you what it's like on the road!Manufactured from October 1992 to October 1994, the AZ-1 was noted for its gullwing doors.
Advertisement
Power came from the same Suzuki-sourced 657 cc turbocharged engine used by the Mazda Carol that produced 64 PS (47 kW) at 6500 rpm and 85 N⋅m (63 lb⋅ft) at 4000 rpm.Suzuki later produced its own badge engineered version named the Suzuki Cara (PG6SS)./Doug DeMuro