Learn more about this awesome solar air heater that is self-contained and self-powered, and captures free heat from the sun to heat any space from an off-grid cabin, cottage, basement, garage, tiny house, or just a regular every day house.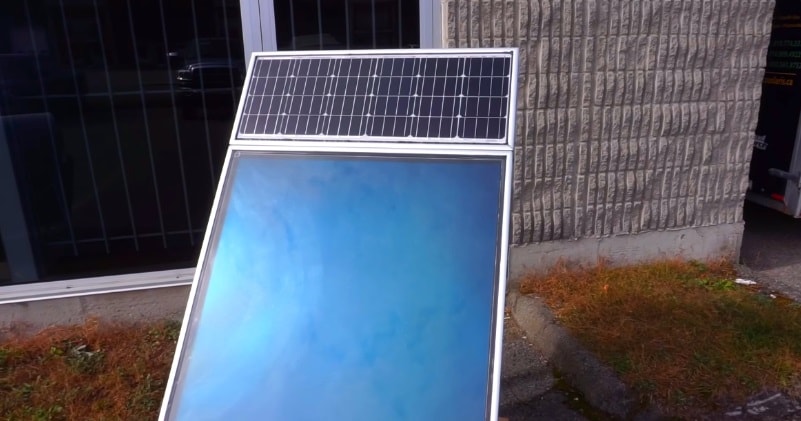 source/image(PrtSc): Exploring Alternatives
It's easy to use and only needs to be installed on a South-facing facade to function.Designed & produced by the Quebec solar power company Eco Solaris.
This solar air heater is really affordable and can heat 30% of a 1000 square foot area, meaning it could reduce your heating bill by 30% for every 1000 square feet of living space (but it obviously only works during the day).
Advertisement
The photovoltaic solar panel produces electricity to power the fans inside the unit, while the heat panel absorbs heat from the sun which in turn heats up the air circulating through the panel before blowing it into whatever space you want it to heat.