Advertisement
Seoul, Korea balancing expert Rocky Byun (previously) showed off his mind blowing skills by stacking bottles to form the shape of a square.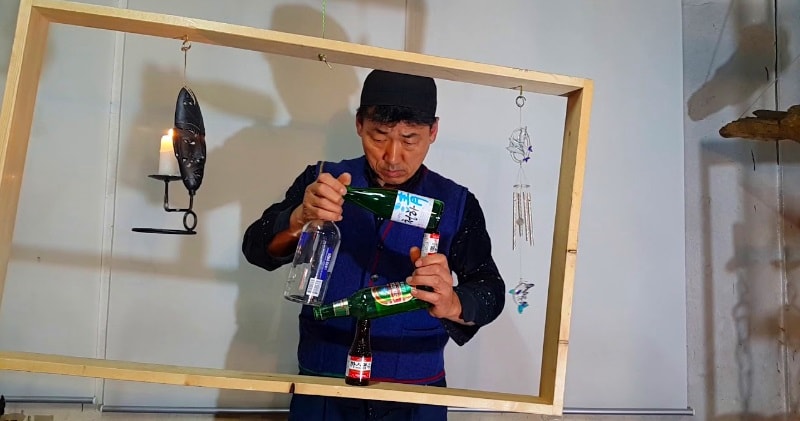 source/image: Rocky Byun
Byun preformed this trick inside of a very wobbly wooden frame that came complete with a hanging candle and wind chime. Impressive.It's one thing to balance four different-sized glass bottles on top of another.
It's another to balance them inside of a moving wooden frame which is then spun around. Watch as balancing artist Rocky Byun of South Korea impressively accomplishes the latter.
Advertisement
Byun travels all around the globe and stacks things on top of things while audiences watch his performances in disbelief. And it's completely understandable why – the artist can balance everything.