The Barnacle is a bright yellow 20-pound piece of plastic that sticks to the windshield with 750 pounds of force. Compact, lightweight, and attaches to the windshield with over 1,000 lbs of force, the Barnacle® immobilizes a vehicle in seconds.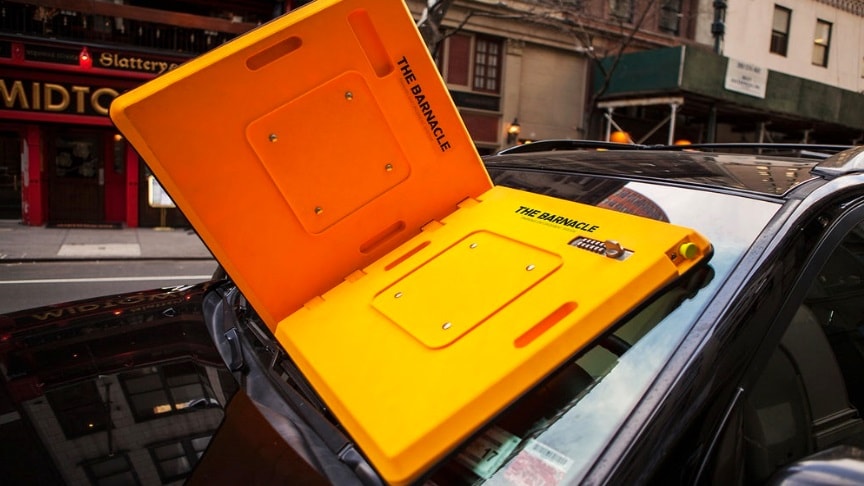 source/image: Ideas That Stick
The parking enforcement officer only has to pump the device a half dozen times to stick the two giant suction cups to the glass.
Traditional wheel clamping requires the motorist to wait for someone to come and remove the device. However, the Barnacle comes equipped with a pay and remove system, allowing the motorist to call and pay over the phone with a credit card, which allows them to remove the Barnacle themselves, in minutes.
Advertisement
The lightweight, user-friendly design of the device allows the violator to easily remove it and then return it to a convenient drop off location within 24 hours.The Barnacle is currently in a trial period…