Bayanat, in partnership with AERWINS Technologies, recently conducted a live demonstration of the XTURISMO Hoverbike at Yas Bay. The high-strength carbon fiber hoverbike allows access to hard-to-reach places and across rough terrains, serving as an effective tool for search and rescue operations, disaster investigation, and geospatial mapping.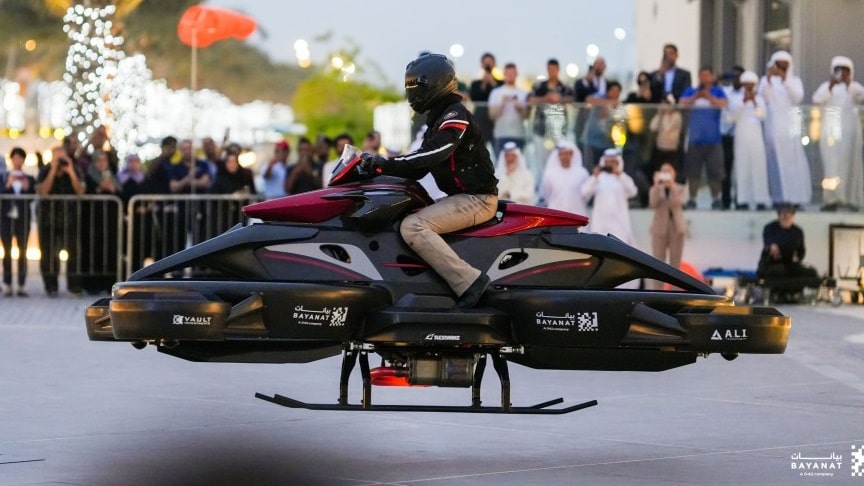 Bringing Science Fiction to Reality/Life. Imagine a world where humans have free reign over the skies Surely, life would be more free! Expand your ideas about transport, experience the world like never before Pioneer the next generation of transport. XTURISMO was created with this in mind. A new journey begins.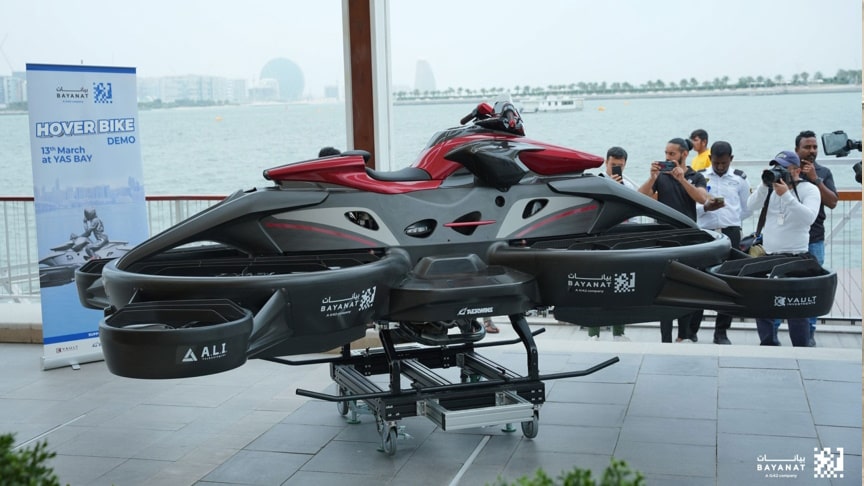 Bayanat is committed to bringing state-of-the-art technology to the region, positively impacting the economy and community, and making the world a safer place.The Hoverbike is designed for use in adverse natural conditions. It will also be able to fly over water.
Advertisement
The body of Xturismo Hoverbike is made of carbon fiber, which is used in the aviation and space industries. The weight of the aircraft was 300 kg.
A full tank is enough to fly at 80 km/h for 40 minutes.The flying motorbike was powered by a Kawasaki racing engine with 230 horsepower. It is assisted by four electric motors. The motorcycle reaches a maximum flight altitude of 20 metres.