We were blown away by the craftsmanship in this self-converted VW LT35 Luton box van. David and Heather have created the most stunning home on wheels, which they designed for themselves to live in full time…however they have had to make the tough decision to sell the van.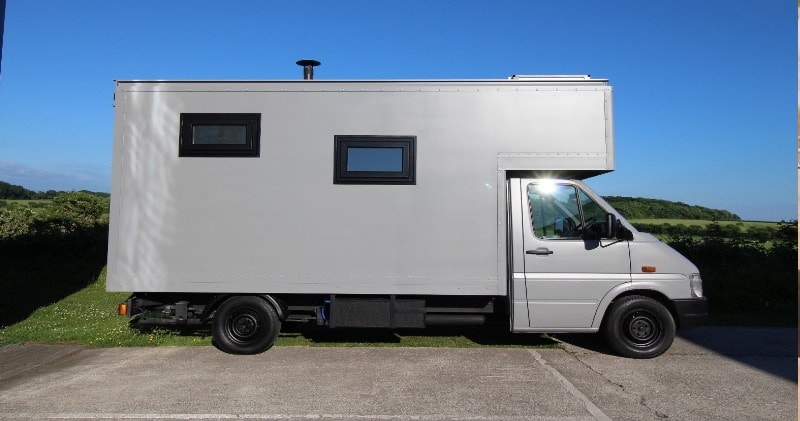 source: The Indie Projects  / image: eBay listing
The box van has a 2.8-liter turbo diesel engine and a rooftop 200-watt solar panel system that powers their leisure battery and all of their appliances. The back of the van features a Dutch-style door and was fitted with a roller shuttle for extra security.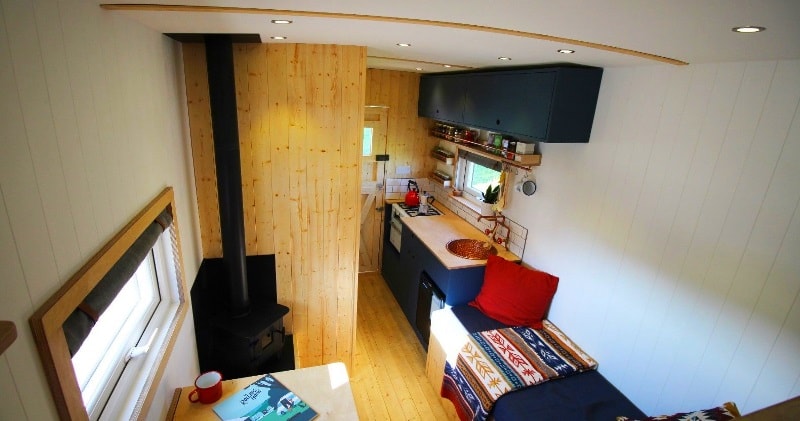 source: The Indie Projects  / image: eBay listing
The interior looks more like a loft than any manufactured RV. The birch plywood and copper tubing throughout give it more of a homey, rustic feel.Their lounging area is kept warm with a small wood stove and the seating can additionally serve as an extra sleeping space.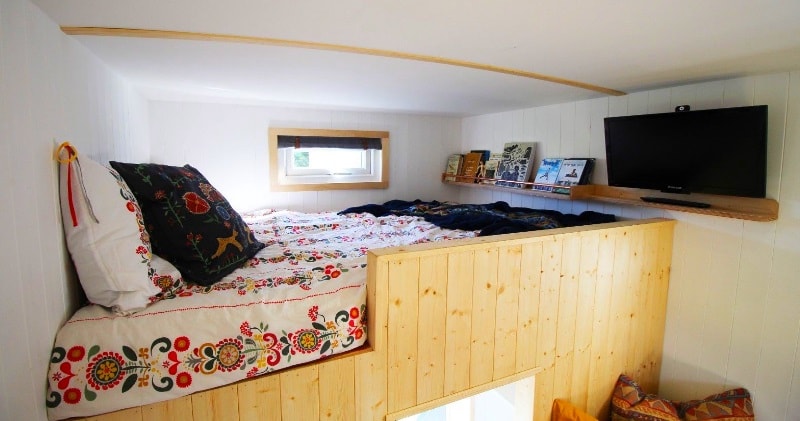 source: The Indie Projects  / image: eBay listing
They also have a birch plywood table that easily flips up when needed.Their bedroom area can easily be climbed into above the cab. They fit in a double-size memory foam mattress and placed the TV directly across to comfortably watch shows and movies in bed.
Advertisement
This is the most amazing van, it feels more like a home than one made of bricks. It's cosy and comfy and has everything you could need. We have spent the last year planning for our travels and this was to be our home on the road. The plan was for the van to be our full time home whilst travelling around Europe and beyond.
It absolutely breaks our hearts to sell it but our plans have changed and we aren't in the position to go away for a while so we are having to part with the van.The Van has been built with a great deal of love and attention. As we were building the van for ourselves we bought and sourced the best of everything.