The MD Helicopters MD 500 series is an American family of light utility civilian and military helicopters.The 500 series design features shock-absorbing landing skid struts, a turboshaft engine mounted at a 45-degree angle toward the rear of the cabin pod, a fuel tank cell under the floor and the battery in the nose.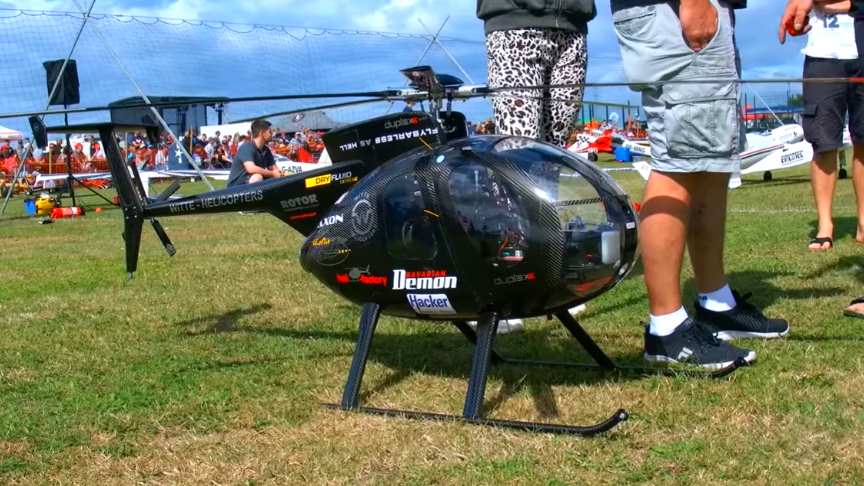 source/image(PrtSc): RC MEDIA WORLD
MD Helicopters has built a reputation for extraordinary design and exceptional performance. This giant RC Hughes 500 D Turbine Model Helicopter has a rotor diameter app.2.00 m with a take-off weight: app. 10 Kg and is powered by a gasoline turbine engine.
The five-blade rotor head of this helicopter has a close scale look and came perfectly balanced. The body of the helicopter is made of a mix of glass fiber and carbon fiber.
Advertisement
Specifications:
Model: Hughes 500 D
Engine: Turbine
Rotor diameter: app. 2.00 m
Take-off weight: app. 10 Kg
Pilot: Sven Hartmann
Event: Euroflugtag Rheidt Germany August 2019