BIKE eRACK™ is a creative manufacturing enterprise located in North Vancouver, Canada, that invented and manufactures high-end quality electric racks for eBikes & bikes & trikes.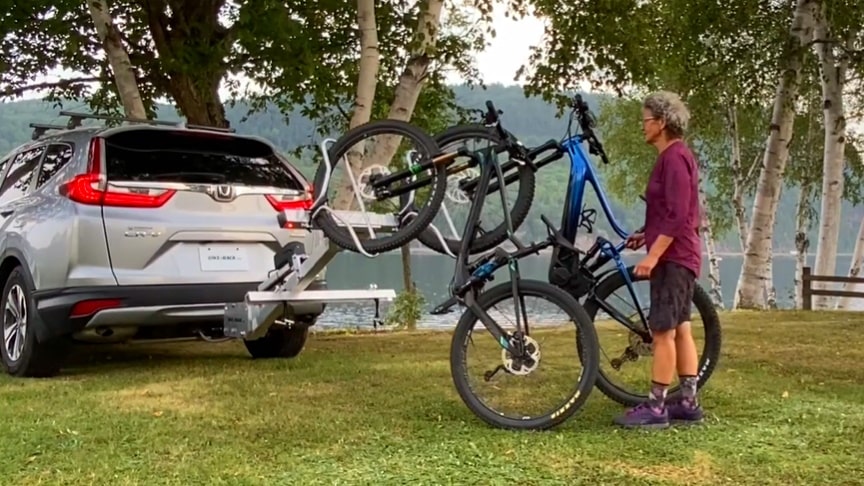 source/image: BIKE eRACK™
BIKE eRACK™, the first electric self loading bike rack! Solid durable electric hitch mounted rack, with aluminum structure, for bikes and eBikes. Touchless operation for convenient rear cargo access. Wireless remote control and signal lights. Wheel contact only. BIKE eRACK™, effortless loading made easy for all.
eRACK™ makes loading⚡easy for everyone. The patent pending design provides an effortless easy self-loading & unloading.The only one remote control activated bike electric⚡rack for very easy use. Technology powered by clean & renewable energy.The only one fast and easy rear cargo access using the wireless remote control.
Advertisement
Access without touching the bikes or rack.The only one equipped with license and signal lights including running, brake and turn signals. For a better visibility and safety.The only one with a maximum capacity of 90 lbs (41 kg) per bike that allows you to transport 1, 2, 3, 4, 5 or even more eBikes.The only one equipped with law-abiding illuminated license plate holder. Value being visible and compliant with the laws on this./bikeerack