This video shows the new Bikeboat Rec and how it is fast and comfortable to ride.Recumbent Water Bike or Reclining Waterbike with high speed and comfort, only with Chiliboats. A high performance waterbike – recumbent bicycle position.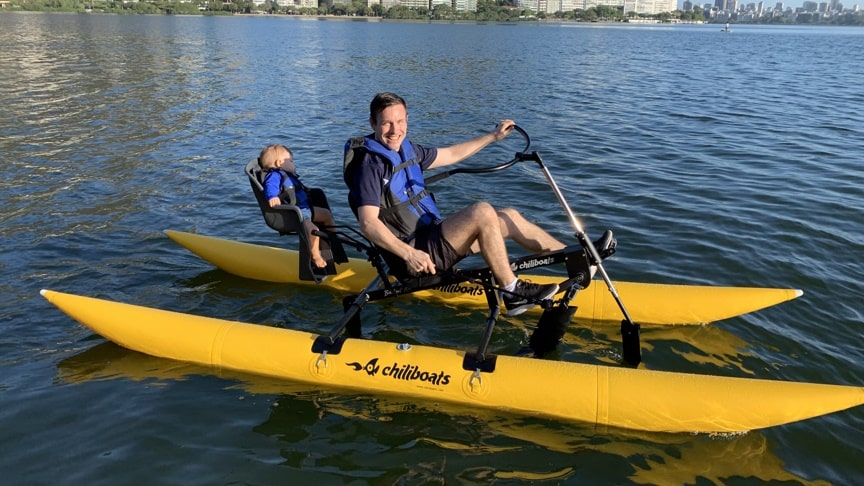 Lightweight, easy to use, maneuverable and clean. 12 years of successive improvements made the Bikeboat Rec perfect in every single detail.Easier than riding a bike or SUP because it does not require balance.The fastest waterbike on the market, reaching up to 15 km/h.
Can be assembled in less than 5 minutes.Due to its catamaran configuration it is almost impossible to capsize.Seat and handlebar adjustments allow the optimal fit to your size.Intelligent design and aluminum frame combine strength and lightness.Stainless steel and anodized aluminum parts offer total protection against corrosion.
Advertisement
Bag dimensions (for inflatables and accessories): 80 x 46 cm.Ultra-rugged inflatable floats made with the same material used in rafting boats.The inflatable floats have impact, abrasion and tear resistance.Silent and non-polluting: allows you to exercise listening only to the sounds of nature, without harming the environment.