The California Pipevine Swallowtail butterfly – an extremely rare and once-endangered species. Biologist Tim Wong took the butterfly species under his wing pun absolutely intended and vowed to do whatever he could to keep them from dying out. DIY style.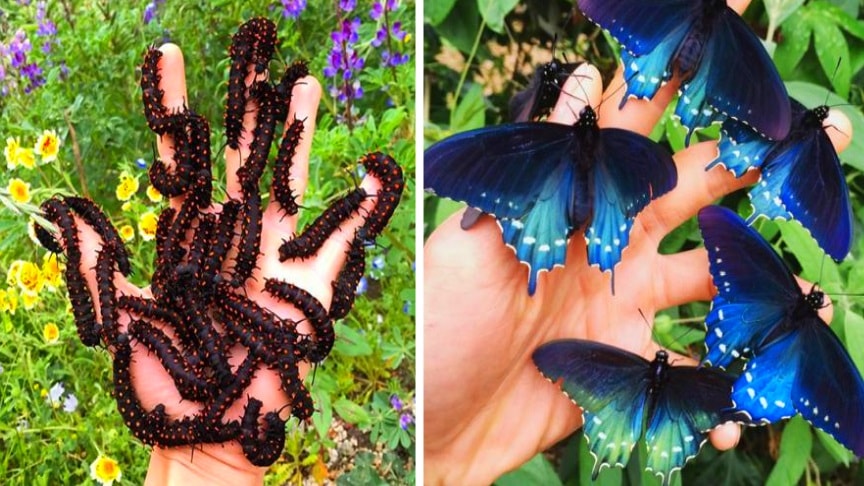 source/image: Tim Wong
Wong, who spends his days caring for and studying sea creatures at the California Academy of Sciences, built a greenhouse for the butterflies in his own backyard. He made sure it had all the perfect conditions for butterflies to grow – sunlight, temperature fluctuations, and airflow.
View this post on Instagram
Tim Wong is an aquatic biologist at the California Academy of Sciences and his days are filled with weird and wonderful animals.
View this post on Instagram
Using self-taught techniques, he created a butterfly paradise in his own backyard equipped with a large screen enclosure, the California pipevine, and so much more.
Advertisement
The specialised enclosure offers protection for the butterflies and allows them to mate under outdoor environmental conditions — natural sun, airflow, and temp fluctuations.
Biologist Tim Wong raises thousands of butterflies in his backyard. pic.twitter.com/zSXeFGsTQR

— 60 Second Docs (@60SecDocs) April 5, 2018
It also gives some protection for predators, increasing mating opportunities, and even serves as a study environment for better understanding of the animals.