Meet the robot made to challenge your beliefs. Because of its a priest. Literally. The robot BlessU-2 was created for controversy. As it is said in the Book of Romans: "Those who are in the flesh cannot please God.German inventors who created BlessU-2 are certainly taking this to the next level.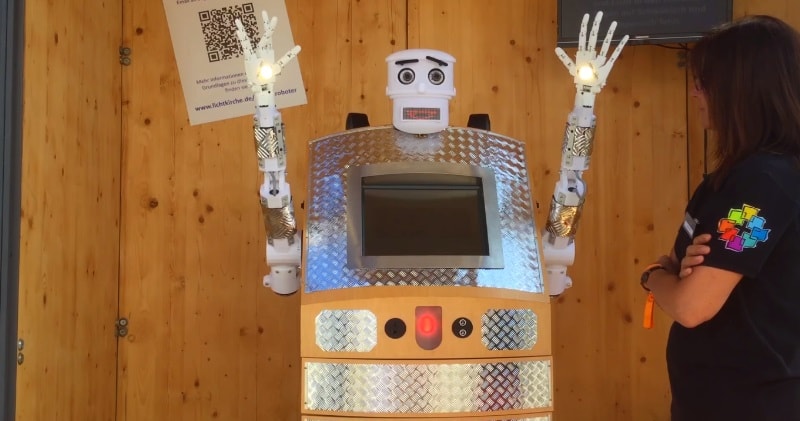 image credit: Volker Rahn
The robot sputters sacred text and wisdom to his customers, and it even features facial expressions when doing so. BlessU-2, when approached, can provide sermons in different languages that you can choose.
One is also able to choose a 'male' or 'female' voice according to their preferences. BlessU-2 currently resides in Wittenberg, where it still causes controversy. BLESSU-2 WILL CHALLENGE YOUR BELIEFS Why exactly would someone actually create a robot priest such as BlessU-2?
Advertisement
The robot was actually created in honor of the 500 year anniversary of the Protestant Reformation. BlessU-2 was created with the purpose of challenging the minds of people: Is it really possible to be blessed by a machine, a product of humankind? BlessU-2 is the brainchild of a team led by clergyman Stephan Krebs, from the Protestant Church of Hesse and Nassau.
Although BlessU-2 is the first of its kind, even the creators themselves do not think that priesthood will be disrupted anytime soon. Faith and emotions go together, but robots have an absence of emotions, no matter how advanced they might get. Having real faith means being human.