Just turn up the volume and listen to the $2.7 million Apollo Intensa Emozione IE Hypercar unleash its 780HP 6.3 liter V12 engine masterpiece up the Goodwood hillclimb. The car looks absolutely AMAZING in blue; what do you guys think of it?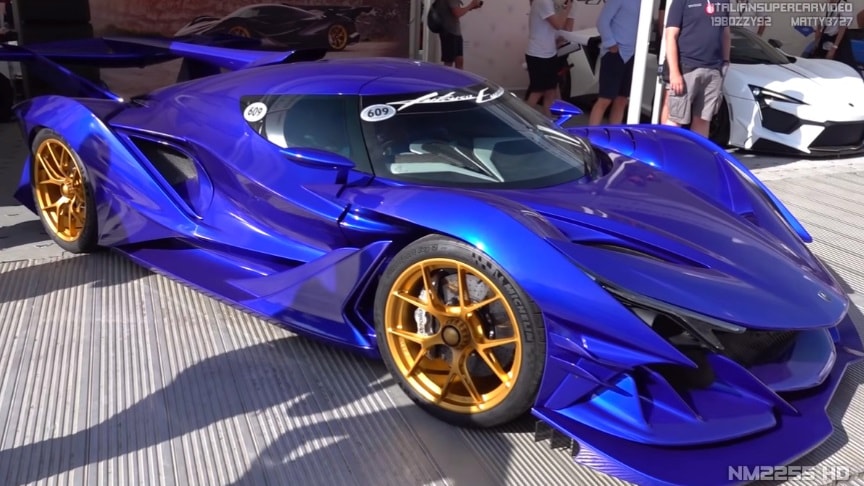 source/image: NM2255 Car HD Videos
The bodywork is simply out of this world, with a wing towering over the back and alien creases and curves everywhere. The blue paint and gold wheels somehow ground Roland Gumpert's creation, though. The car is sometimes referred to as the IE, which stands for Intensa Emozione.
The name itself means 'intense emotion' in Italian.This is the first vehicle made by Apollo since the Gumpert Apollo that went into production 14 years before.The exterior design is based on airflow and nature, insects and marine animals in particular.
Advertisement
The interior is based entirely on the nature theme, with a cocoon-style carbon fiber tub cockpit, in the style of a leather-wrapped prototype race car. The car is made almost entirely out of carbon fiber,but it does include high-strength steel, aluminum, and titanium components. The engine bay is left uncovered, to allow the air intake to take in maximum efficiency and performance. The entire chassis weighs only 105 kg./wikipedia