CAR ENTHUSIAST John Ortlieb, from Nevada, is the proud owner of not one, but two 'Boaterhomes' – a spectacular half boat, half van hybrid. John inherited one from his father and purchased the second nearly ten years ago.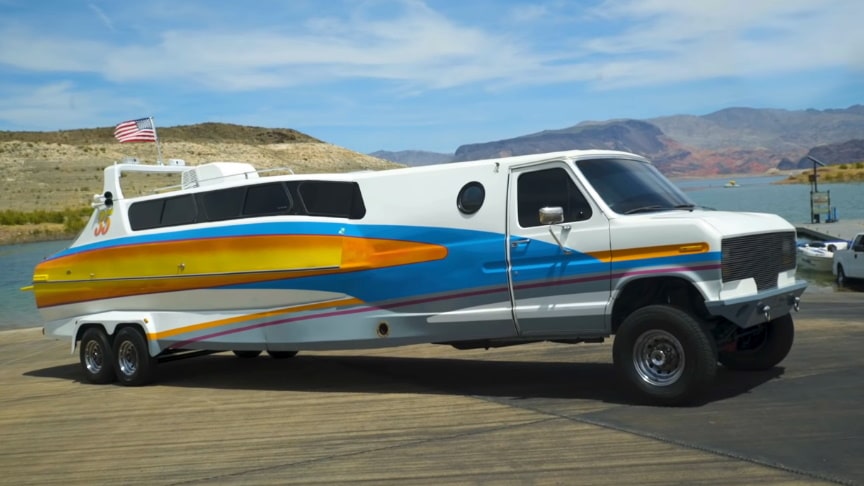 source/image(PrtSc): Barcroft Cars
His father's, which stands at 36 feet-long, can travel up to 40mph on water and over 100mph on land. Only 21 of these unique vehicles exist, and John's, built in the eighties was based on a Ford Econoline Van.
At the rear end of the vehicle, there is a 79cm hulled boat fitted with a mercury marine 200hp DFI outboard engine. When the boat reaches the ramp, it glides easily from the trailer to the body of water.
Advertisement
The boat is designed for lakes and calm waters and can reach 64.3 km/h on the water. on the road, the truck-boat hybrid can reach 161 km/h.The limited-edition hybrid is not just used as a boat, home and vehicle, but also as a unique party venue that you can often see cruising down the Las Vegas strip./Barcroft Cars