Get in the driver seat: see how our Long Load Crew moves spars & stringers over 30 meters long for our Boeing 777, 767, and 747.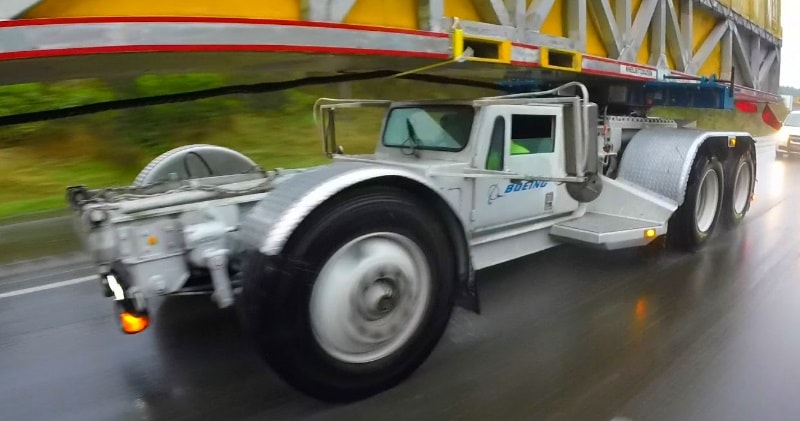 source/image: Boeing
The steer car is attached to the back of a long truck that hauls large structural components for wings about 70 miles (113 kilometers) from Boeing's Fabrication facility in Frederickson, Wash. to its factory in Everett.
The crews have worked diligently to standardize their transport process, to be in perfect sync with each other for safety.
Advertisement
Colton said the well-planned maneuvers have been described as a "ballet on the highway."Driving trucks is a dance Colton's been doing for 36 years, 12 of them with Boeing. He just reached a career milestone of 3 million miles (4.8 million kilometers).