Bruce Campbell, a retired electrical engineer lives in an airplane. Yes, an actual jet. The Portland-based aeronautics enthusiast makes his home in a converted Boeing 727 that was once used as a Greek aircraft until the mid-1960s and now resides in a forest near Portland.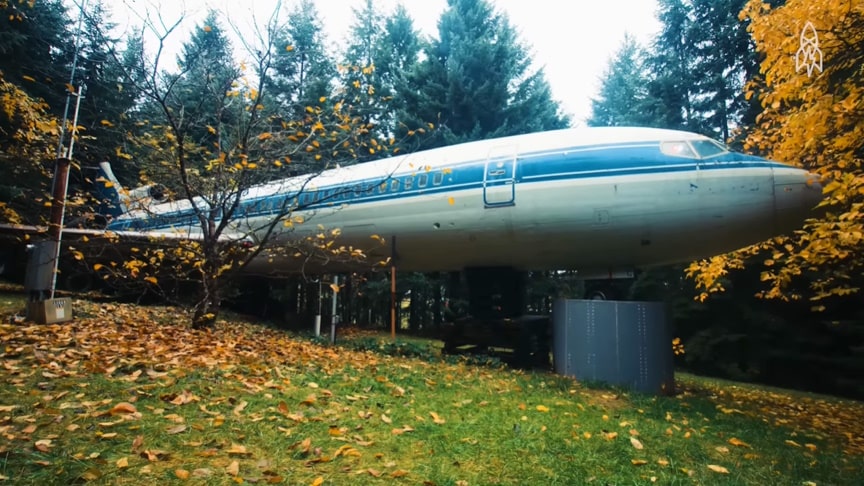 source/image: WhyNow – Great Big Story
Campbell bought the decommissioned Boeing 727-200 in 1999 for $100,000, but he says he overpaid and cites Joanne Ussery as an example. She paid $2,000 for the plane's hull and $6000 in moving costs.
He used the plane's native plumbing system, as well as water and electric hookups to create a residence complete with refrigerator, microwave, hot water shower and the native aft bathroom.
Advertisement
Bruce believes every old plane should be 'upcycled' like his has been,he's made the inside of the plane into a comfortable living space, although he says it is still a work in progress.Bruce lives in the plane for six months a year, spending the rest of his time in Japan, where he is also arranging to buy old fuselage to create a second aircraft home.