The ultimate off-road, off-grid trailer. The Bruder EXP-8 is designed and built for all seasons and all environments. A truly global adventure icon.The Bruder EXP-8 Stealth Edition sets the standard for ultimate adventure and writes the next chapter in the Bruder story of pioneering innovation.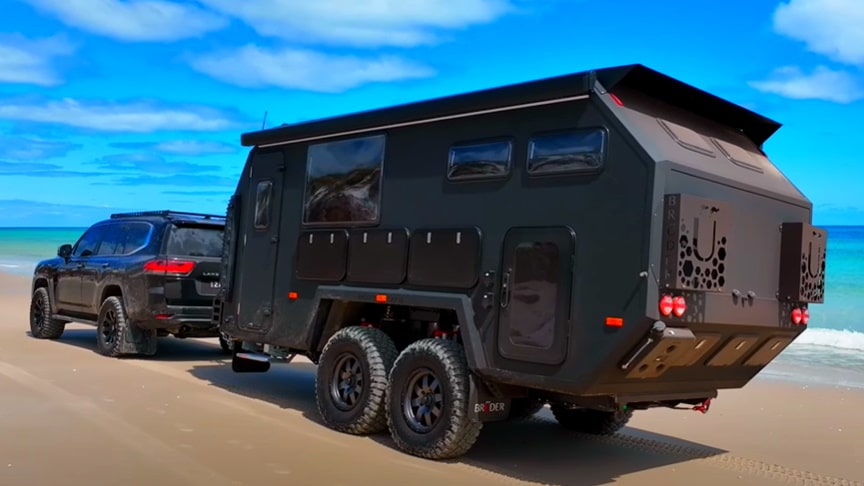 Bruder adds white gloss white cabinetry inside all Stealths.The Stealth Edition upgrades include new Stealth black styling, gloss white interior cabinetry, black Stealth 18in alloy wheels with 305/60R18 off-road tyres, black colour coded suspension and a 4500lb rear recovery winch.
It has a kitchen with a dual-burner induction cooktop, sink, and long countertop. Then there's the bedroom and dining and lounge area that can easily convert into an extra sleeping space. The EXP-8 already has a flagship electrical system with more battery and converter power than either of those upgrades provide, so it gets a standard microwave oven instead.
Advertisement
Tough and capable on the outside, luxurious and sophisticated on the inside.It is a superb realisation of the brother's vision to create the world's most capable expedition trailer for the most discerning of customers.