Wintergreen Studios built this eclectic tiny hobbit house / cordwood cabin with a green roof using mostly reclaimed, recycled and local materials, including old cedar fence rails found on the land, ceiling rafters from a local woodlot, recycled glass and mirrors in the walls, and the windows, door and wood stove are reclaimed as well.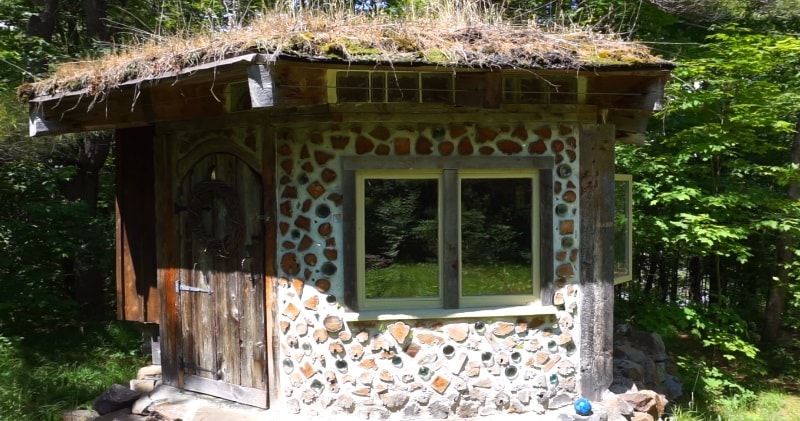 image/text credit: Exploring Alternatives
The slate floor is from an architectural salvage depot in Vermont.Mat visited this hobbit house with friends last summer and couldn't resist taking a peek inside to check it out.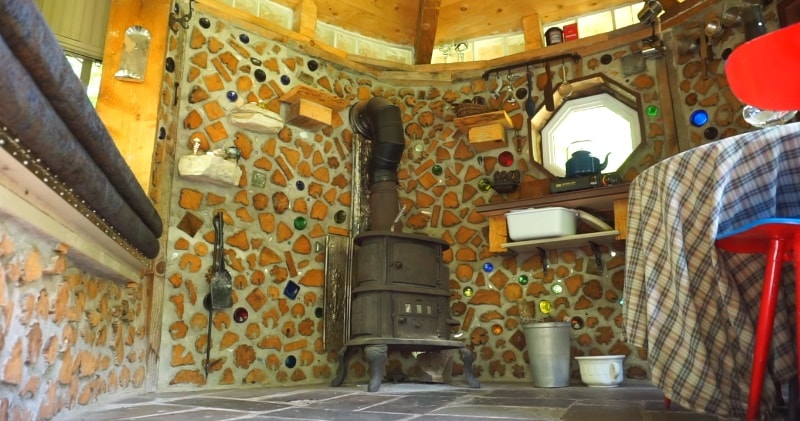 image/text credit: Exploring Alternatives
We love the folding plywood bed (maybe we'll do something like that in our next camper van!), the recycled bottles in the walls, and the charming simplicity of the tiny space. And we can never get enough of green roofs!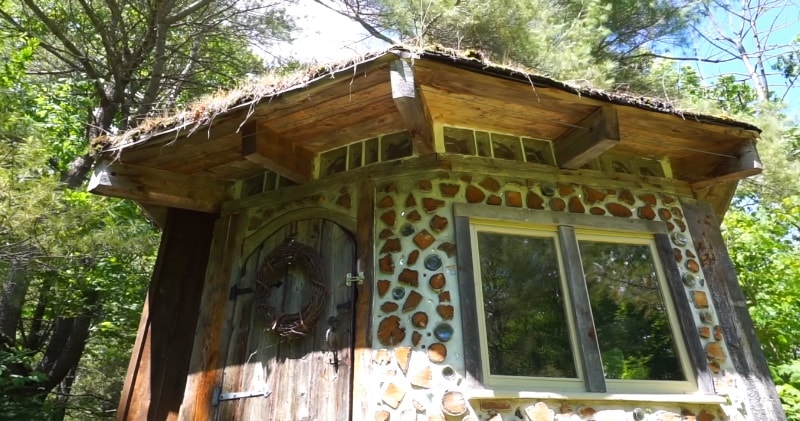 image/text credit: Exploring Alternatives
The Hobbit House overlooks a woodland glade and is about a 20 minute hike from the lodge. Nestled under a grove of pine trees, the cordwood construction and living roof will keep you warm in the winter and cool in the summer. There are minimal cooking facilities (one burner), outdoor fire pit, and a "thunder box."
Advertisement
Wintergreen Studios is an off-grid retreat centre in Westport, Ontario. This beautiful destination features solar panels, straw bale construction, courtyard garden, and green roof, as well as many models of energy efficiency, conservation, and sustainability.
The grounds and buildings serve as demonstrations for sustainable living and working. The site was planned to maximize opportunities for passive and active solar energy and the lovely layout provides plentiful natural light, warmth, and crossbreezes.