The perspective turbofan engine model that is electrically movable and designed based on the WS-15 engine of the J-20 fighter jet, drawn according to the original factory drawings.The engine in this video is WS-15 DIY Turbofan Frighter Engine which has 105 parts to assemble it.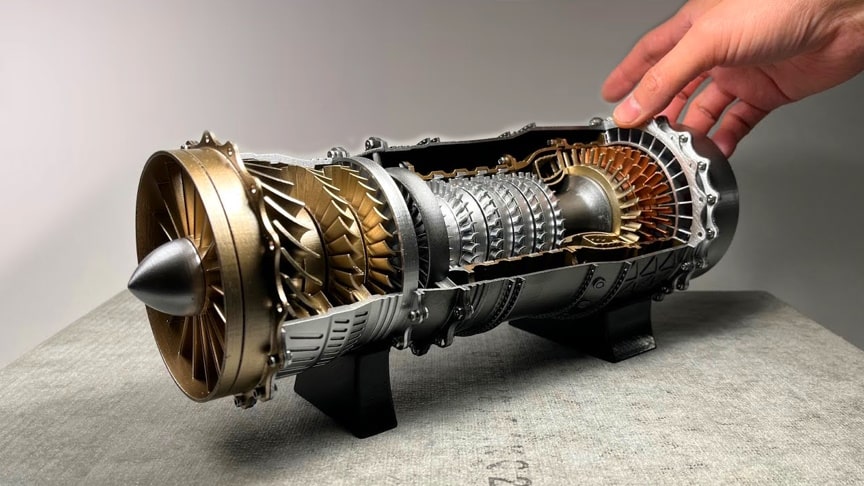 source/image: kota scale model
The visual visible external components allow you to see how the turbofan engine works, along with all fan blades under the motor drive.
Features a perfect detail design and a high simulation for superb ornamental value and collection value to demonstrate.Designed with the highest accuracy to further understand the principle of the turbofan engine and bring you great pleasure.
Advertisement
Build your own turbofan engine model in the living room and showcase your engineering talent to the world according to the detailed assembly manual. Packed in a luxurious & exquisite gift box, the model is perfect for both personal use and gifting.
Specifications:
Material: Resin Plastic
Model: WS-15 Aircraft Turbofan Engine Model
Scale: 1/20
Parts: 150+PCS
Dimensions: 33 x 11 x 14.5cm