This video shows the versatility of the Zipper truck system. We are able to create tunnels with openings very quickly with no permanent support work.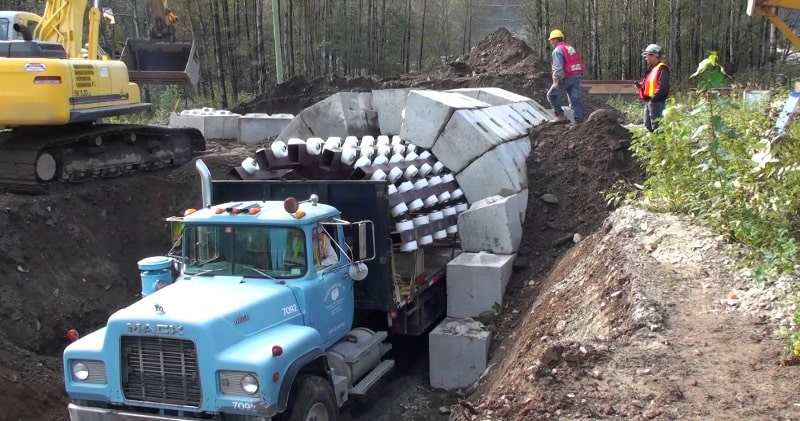 source/image: Lock Block Ltd.
This arch can be used as a mining reclaim tunnel or storage vault with top access.Zipper Truck System it's a custom built by Lock Block Ltd that allows masons to erect free-standing tunnels very fast.
The specially designed building blocks with interlocking pegs are held by the arched-rollers of the truck, functioning as a frame. quarter mile of tunnel can be constructed in less than 24 hours and can be used immediately, cutting costs and lengthy periods of curing time.
Advertisement
The truck is tapered, with the front arch being taller than the tail. As the truck moves forward, the blocks fall and compress. This is very similar to how a zipper works.One of the other cool things about it is that it can be dismantled and re-assembled to be used on another project or moved.