Modern bulletproof vests save thousands of lives every year. Although a rifle shot may cause a few rib fractures, the vest will not allow the bullet to enter your body.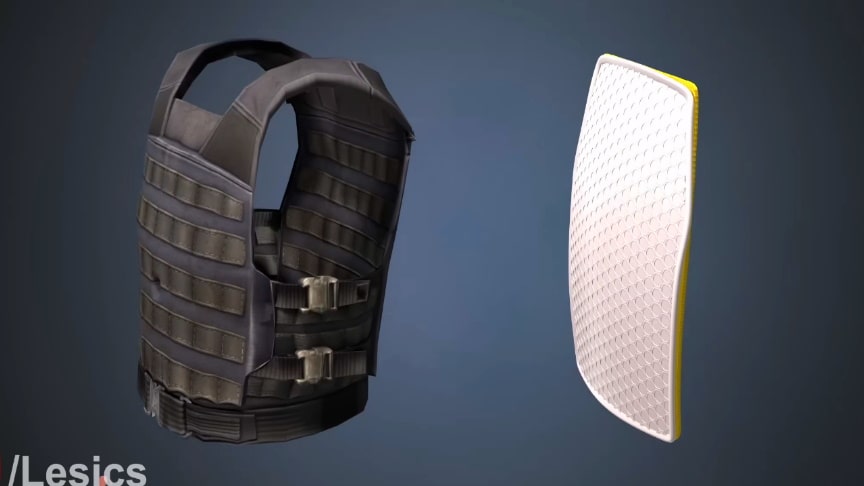 source/image(PrtSc): Lesics
An interesting material called Kevlar is the real superhero in the modern bulletproof vest, which has amazing tensile strength with good flexibility. Let's learn about this life saving technology in more detail. Watch the video from Lesics for more info:
Kevlar (para-aramid) is a strong and heat-resistant synthetic fiber, related to other aramids such as Nomex and Technora. Kevlar is a well-known component of personal armor such as combat helmets, ballistic face masks, and ballistic vests.
Advertisement
When Kevlar is spun, the resulting fiber has a tensile strength of about 3,620 MPa 525,000 psi,and a relative density of 1.44 0.052 lb/in3. The polymer owes its high strength to the many inter-chain bonds. These inter-molecular hydrogen bonds form between the carbonyl groups and NH centers./wikipedia