Swedish electric boatmaker Candela has successfully completed test flights for the Candela P-12. The flying electric ferry is now headed for serial production ahead of its upcoming commercial rollout.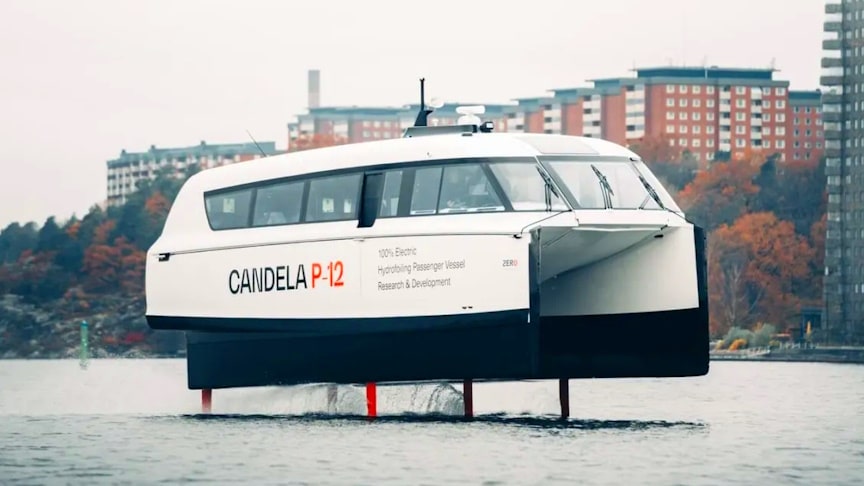 source.image: Global Update
The P-12 is available in several different general arrangements, suited for different use cases. Shuttle, Voyager and Business.The P-12 has a range of up to 100 km (62 miles or 54 nautical miles) from its 252 kWh battery. That's more than enough range to cover most coastal transport needs.
The passenger vessel has also an extendable, automatic bow ramp which can adjust to different quay heights, ranging from 0.2 to 2 meters, allowing the Candela P-12 to travel various global routes without needing dock modifications.
Advertisement
The P-12 Shuttle, with its sleek design and cutting-edge technology, is capable of reaching speeds of up to 30 knots (that's 34.5 mph for the landlubbers among you) thanks to its dual electric motors. The Shuttle version redefines sustainable commuting, fitting in 30 passengers with space for bicycles, strollers, and wheelchairs.The Business version is decked out for 12 to 20 passengers with a premium interior.