With our next generation Caper smart shopping cart, powered by deep learning & computer vision, items are instantly detected as they enter the cart. Customers can just toss the items in & leave the store.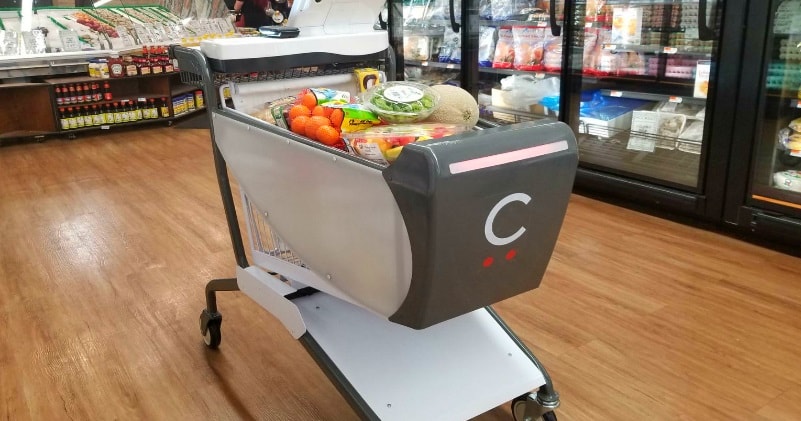 There are built-in sensors are designed to identify the items chosen by the customer as they're put into the cart. A virtual basket is displayed on the screen with each item and how much it costs.
Scan the item barcode, and simply add it to the shopping cart. No app download necessary. Once you have completed shopping, pay directly on the cart, with credit/debit or mobile payment.Remove your bagged items from the cart, skip the cashiers, and be on your way!
Advertisement
The cart section itself will automatically recognize the products you place within it and let shoppers pay directly from the tablet instead of needing to check out manually at a kiosk. Caper has already deployed some of their carts in supermarkets to gauge shopper's reaction to the new technology.