If you are one of those daredevils who loves doing dangerous and complicated acts, then this video below is just perfect for you to watch. Well, forget about mountain climbing, forget about jumping on the tallest building in the world, and forget about doing some exhibitions using your car and bike, let talk about insane high diving.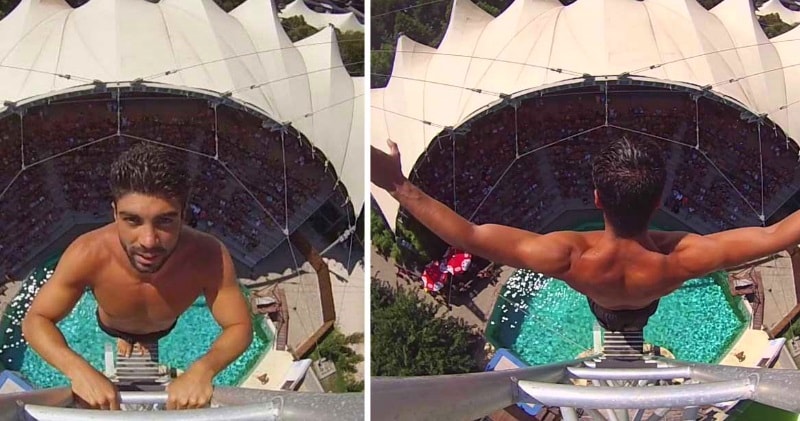 In the video below that you are about to watch, the Spanish diver Carlos Gimeno jumps from 25 meters into a pool that looks very small from that height: the moments before the big jump are incredibly thrilling.Thrill-seeking diver performs a handstand on top of a diving board before dropping 25 metres into water.
Diving certainly isn't for the faint-hearted – let alone performing a dive from a handstand.Carlos Gimeno filmed himself suspended 25 meters in the air, holding a handstand whilst balanced on a narrow edge.
Advertisement
Soon after he pushes himself forward and dives into a waiting pool below, spinning through the air in front of hundreds of people.He is now a performance artist at the House of Dancing Water show – where he continues to perform his spectacular acrobatic dives.