This tiny house is built on a 20′ long x 8′ wide trailer and the tiny house is 13'6″ tall from the ground up, and has 280 square feet of interior living space including the lofts.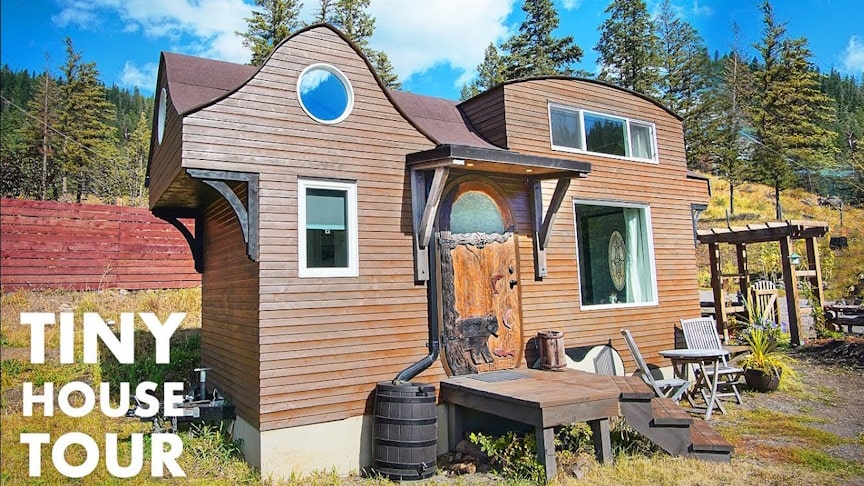 source.image: Exploring Alternatives
This beautiful and unique tiny house has an intricately curved gable roof, a hand-carved barrel door, two spacious lofts, two unique space-saving ladders, a large fireplace, and a full bathroom with a clever hidden storage shelf.
The home is a real work of art and we're excited for you to take a tour with the builder, Robert Johnson.For heat, it has a propane fireplace and electric baseboards. It's nice to have two sources of heat when you're in a cold climate because you have a backup in case the electricity goes out, or the propane tank is empty.
Advertisement
The house is skirted and the pipes have heat tape around them to prevent freezing. The water comes from a well, and there is a septic field to filter waste. It's insulated with spray foam.He is a journeyman carpenter who designed and built the beautiful Sqlelten tiny house in the Esk'etemc First Nation at Alkali Lake in British Columbia. Sqlelten means salmon in Secwepemctsin and represents swimming against all odds.