In this video, we're doing a quick visit of a wonderfully hand-crafted 26-foot long x 8.5-foot wide tiny house on wheels that's really one of a kind.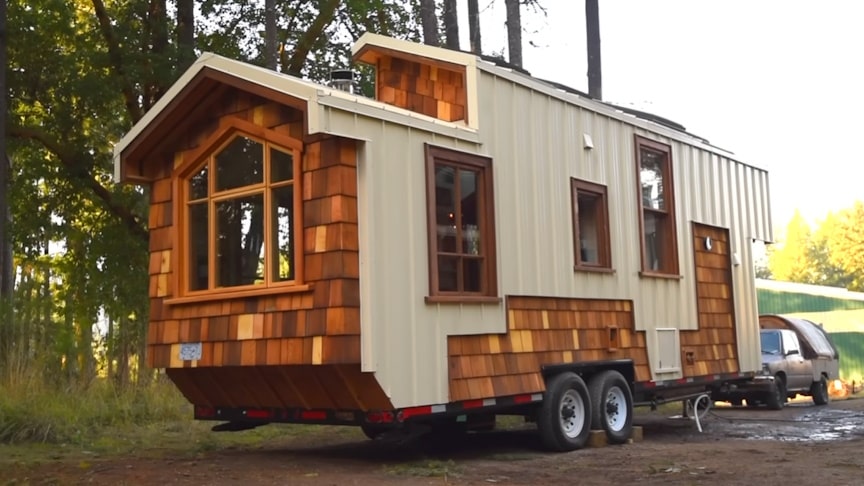 source.image: Exploring Alternatives
Nick built this tiny house with an eye-catching asymmetrical exterior that combines cedar shakes and metal siding for a modern look, whereas inside we find a more cozy and traditional interior that's minimalist but still has some clever layout and design features that make the house functional and beautiful.
It's all in the details for Nick and as you'll see in the tour, he incorporates lots of natural light, built-in storage, comfort, and practicality.
Advertisement
We've actually featured a couple of Nick's past builds, including this folding tiny house with hand-operated wings that swing out to create more floor space when it's parked, and another one with a round wagon-style roof and a super cozy interior. Both of these were built using loads of reclaimed materials.