The Otto Celera 500L is a business and utility light aircraft developed by American startup, Otto Aviation. By August 2020, 31 test flights had been flown, as introduction is targeted for 2023–2025. It has a single RED A03 diesel piston engine in a pusher configuration and can seat six passengers.The 500L is a mid wing monoplane with a single five blade propeller in a pusher configuration.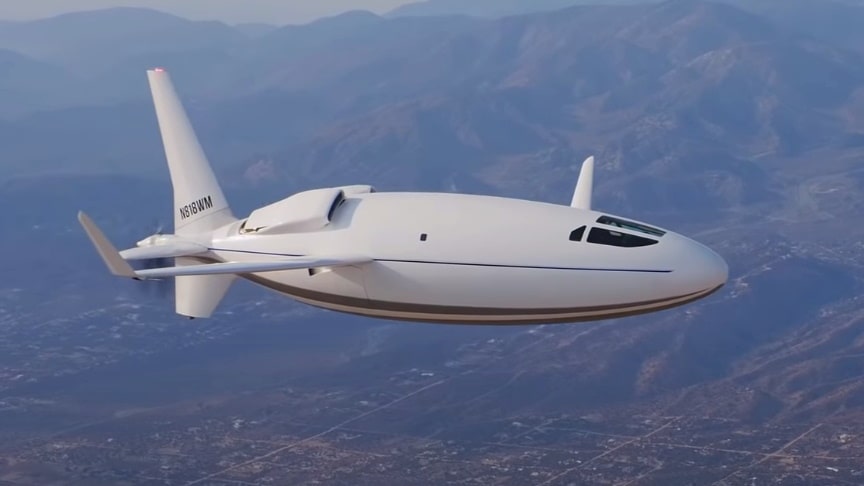 source/image(PrtSc): Merithika
Laminar flow is used for its wings, fuselage, and empennage. Otto wants to compete with light business aircraft like the Cessna Citation CJ3+ jet or the Beechcraft King Air 350. The better fuel economy should lead to a low operating cost of $328 hourly.The cabin accommodates six club seats, is about 72 in (180 cm) tall,and will be equipped with a lavatory.
It is expected to sell for $4.5-5 million, comparable with the HondaJet but with one third its operating cost.Twin-stage turbocharging should enable a 40,000–50,000 ft (12,000–15,000 m) cruise altitude, where full laminar flow can be achieved for an estimated 59% lower drag than competitors.
Advertisement
It should reach a cruise speed over 400 kn (740 km/h) and as contamination can disrupt laminar flow, performance should be certified with turbulent flow, with a less than 4,500 nmi (8,300 km) guaranteed range.[1] The single RED A03 turbocharged V12 four-stroke aircraft diesel engine of 500 hp (370 kW) can operate as two six-cylinder engines to provide redundancy./wikipedia