Ami One Concept: unique object of mobility dedicated to driving in urban environment, a cubic body and an ultra compact size. A solid 2m50 length, 1m50 broad and 1m50 high block.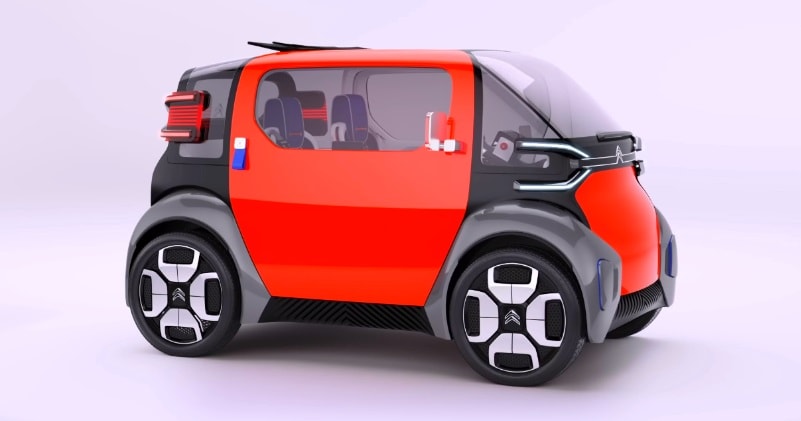 source/image(PrtSc): Citroën
Ami One Concept is an object of urban mobility 2 places combining intelligence and economy of design.Each part of the body combines: robustness, facility of assembly and quality of assembly.
The cockpit is characterised by a rationalisation of materials and aspects. It valorizes space on board and functionality. He plays also the card of the storages, smartly distributed.
Advertisement
A new storage area in the passenger side allows to welcome a cabin-format luggage and a handbag. Another strong marker of this object of urban mobility: its canvas roof with manual opening.Citroën
It gives new opportunities thanks to his symmetrical parts like:
completely identical doors on the right and on the left inducing a different direction of opening,
front-sides/back with repeated elements and reversed settlement,
identical bottom bumpers,
identical wings in diagonal with their stops at the front like in the back,
identical body bottom at the left and the right,
reversible rear lights right/left
parts forming the rear view mirrors and handles of doors implying an assembly with different directions