At 3.2m high it's a monster! Weight? No idea but there's not one piece can be lifted by one person.Thanks to eBay for working with us on this project it's amazing that all the components came from there site.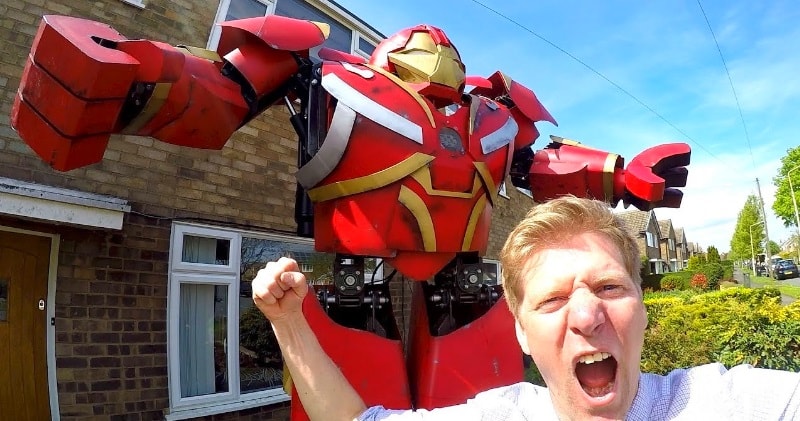 source/image: colinfurze
The steel frame is a masterclass in welding and fabrication, providing support for three hydraulic pumps, the accompanying rams, some seriously hefty bearings (think 1 m diameter), and one Colin.
As if a giant moving steel behemoth wasn't enough, each arm houses a weapon: a flamethrower and a power-fist. The HulkBuster is Iron Man's 44th suit. Tony Stark built the HulkBuster in partnership with Bruce Banner to restrain the Hulk.
Advertisement
Furze calls this version of the Iron Man suit "the most complicated seat you'll ever get to sit in.It also serves as a modular suit for Iron Man while he's wearing another set of armor.