Advertisement
The CriCri MC15 Jet designed in the early 1970s by French aeronautical engineer Michel Colomban.With a 15 ft. 9 in. wingspan, and a length of 13 ft. 4 in. This is a smallest twin-engined plane in the world.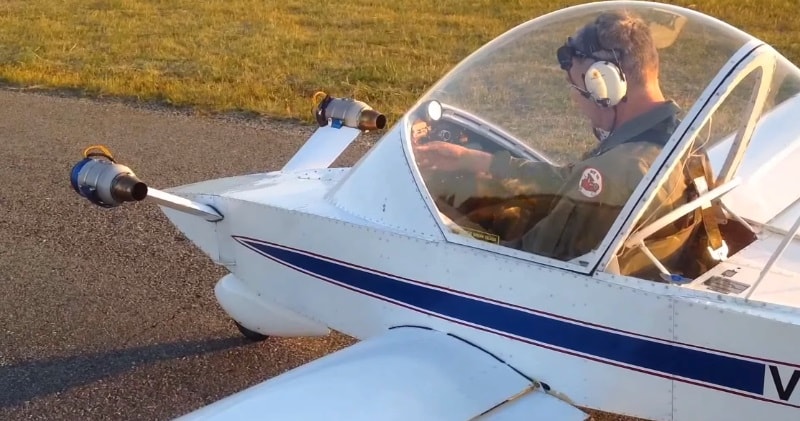 source/image: ninelima
The Cri-Cri Jet features a cantilever low-wing, a single-seat enclosed cockpit under a bubble canopy, fixed tricycle landing gear and twin jet engines mounted on pylons to the nose of the aircraft./ninelima
This single-manned aircraft is so small it looks like it's an toy plane, but it's also equipped with two ridiculously small jet engines than produce enough propulsion to actually allow this thing to fly!
Advertisement
The aircraft is also capable of aerobatics within the limitations of twin-engined aircraft.This Columbian CriCri Jet could easily be the beginning of a new wave of personal flying vehicles./ninelima
Specifications
Engines: PBS Velká Bíteš – TJ-20A
Fuel: Jet-A1 mixed with 4% turbine oil
Thrust (per engine): 230N (51 lbs)
Max speed (Vne): 140 kts
Stall Speed (Vso): 39kts
Best Glide Speed (Vbg): 70 kts which results in a 600fpm decent.
Glide Ratio: 12:1
Range: Approx 70nm.
Endurance: 40 min max.
Empty Weight: 83 kg
All up Weight: 200 kg